GolfBuddy is to feature at a prestigious European tournament, golf apparel plans might like to note.
Published: 10 August 2011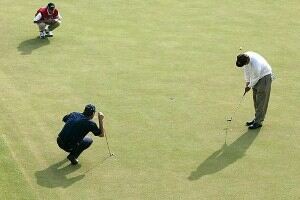 Golf apparel
wearers may be interested to learn GolfBuddy is to feature at a prestigious European tournament that is returning after a six-year break.
The golf GPS technology firm will play a role at the Unicredit PGA Professional Championship of Europe in September this year, which will see a field of 60 professionals using its World Platinum GPS rangefinders to help their navigation around the course.
Bulgaria's Pravets Golf and Spa is to play host to the competition - the first time a professional-only golf tournament has been held in the country.
John Ennis, GolfBuddy Europe general manager, said: "As a brand with such a dominant presence in Europe, we're delighted to be supporting this championship as well as the International Team Championship."
The industry figure added it is great to see the individual competition has now returned to the playing schedule.
GolfBuddy's course library currently includes more than 15,000 venues in the US and 24,000 across the globe.
© Copyright
News brought to you by Glenmuir, meeting your every need for
golf apparel
.
Look smart and keep warm with our Men's golf stormbloc range.