Golf news: A Padraig Harrington chip in the Irish Open was June's shot of the month.
Published: 02 August 2012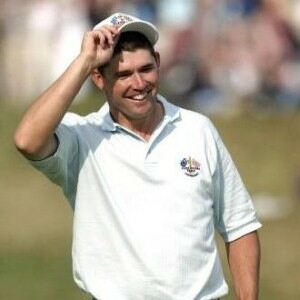 In
golf news
likely to please those who attended the sell-out Irish Open, Padraig Harrington has won My European Tour's June shot of the month award for an effort at the prestigious tournament.
The Irishman - who sported a green stripy
golf shirt
at the event - was handed the prize for a splendid chip on the 8th hole at Royal Portrush, the European Tour website reports.
Harrington was lying in deep rough on the fairway's right-hand side around 40 yards shy of the green when he played the superb chip, which rolled into the centre of the pin after initially landing at the front edge of the green.
The effort meant the player - ranked 62nd in the world - picked up an unlikely birdie that helped him achieve a five under par 67 for the first round.
He said after the shot: "I fortunately hit a nice chip, played it exactly as I wanted and I was obviously very happy to hole out."
© Copyright
News brought to you by Glenmuir, settle for nothing but the best in
golf apparel
.
See our range of men's golf trousers.