Tennis player Novak Djokavic has been fooling around with golf accessories at Wimbledon.
Published: 26 June 2012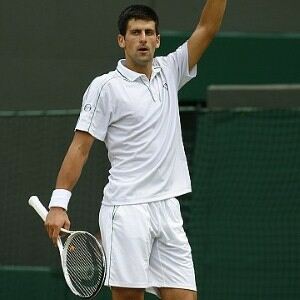 Novak Djokovic appeared confused by his
golf accessories
as he geared up for his opening match of Wimbledon 2012.
The tennis star pulled out a golf club rather than a tennis racket from his bag when arriving on court to start his title defence against Juan Carlos Ferrero.
Djokovic - who went on to beat his opponent in straight sets, 6-3, 6-3, 6-1 - said the prank was an in-joke between him and his sponsors.
He had earlier told the backers that the bag he used to carry his equipment resembled the kind of carrier often found on the golf course.
The sponsors provided the Serbian with a mini golf club and the reigning Wimbledon champion did not pass up the chance to share the joke with the crowd.
"All the players have tennis bags which look like golf ones because of the way they stand," he explained, adding supporters were quick to inform him he had the wrong equipment after he produced the club for all to see.
© Copyright
News brought to you by Glenmuir, for fashion, style and performance.
Take a look at our high quality and fashionable golfing accessories