One golf expert is set to tee off in his golf apparel as part of a celebrity tournament, but is unsure why he has been asked along.
Published: 27 April 2011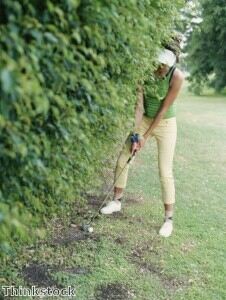 Celebrities who get into their
golf clothing
and tee off for a good cause are doing great work, according to one golf insider, but sometimes the reason for their inclusion is not always clear.
Writing for the PGA of America, Jim Huber explained that he is set to take part in the Coastal Classic Celebrity Golf Tournament in North Carolina, US, this weekend, with the aim of raising money for charity.
However, Mr Huber questioned the reason he is often asked to play in similar events, stating: "Why they would want me, I've never quite been sure".
The expert went on, though, to pay tribute to the stars who regularly dig out their
golf apparel
for charity tournaments and those who organise them, explaining: "Each works feverishly in their communities to raise money for one charity or another, sometimes dozens of them at a time. And they raise astonishing amounts."
Golf-loving celebrities who recently took to the fairways as part of February's 2011 AT&T Pebble Beach National Pro-Am include Bill Murray, Kevin Costner and Oscar de la Hoya.