Nike Golf are jubilant after a successful run in the 2008 golf season.
Published: 05 January 2009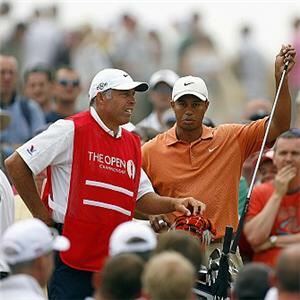 Nike Golf has ended this year on a positive note after its athletes recorded numerous successes during the 2008 season.
During this year, Nike athletes won two major championships on the PGA Tour, with Trevor Immelman eventually winning the coveted piece of golf apparel, the Masters Tournament green jacket.
On the Professional Golfers' Association of America (PGA) tour money list, four Nike Golf players finished within the top ten.
Nike golfer Tiger Woods won his third US Open tournament this year, topping up his total major tally to 14.
The Ryder Cup saw Nike Golf enter five players, Anthony Kim, Justin Leonard, Stewart Cink, Chad Campbell and Paul Casey.
Entrants to the contest wore golf apparel designed by Nike Golf specifically to help players cope with the weather conditions in Valhalla.
Among the other tournaments which Nike Golf entered are the Nationwide Tour, the Champions Tour and the European Tour.
© Copyright
News brought to you by Glenmuir, keep you looking and playing at your best.
Keep dry this winter with Glenmuir men's Rainbloc golf waterproofs
.