Tiger Woods has been touted as a great Halloween costume inspiration.
Published: 01 November 2010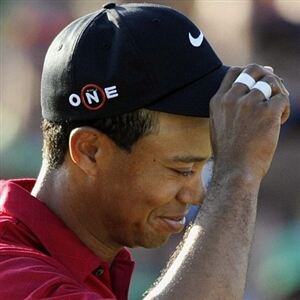 Golf apparel
may be required for partygoers over the Halloween season after one publication named Tiger Woods as one of its top ten costumes for this year's festivities.
Writing for the Stanford Daily, Adeeb Sahar suggested that the
golf clothing
of the former world number one would make a fine addition to any Halloween ensemble.
He recounted the player's rise to infamy in the wake of the scandal surrounding his divorce from Elin Nordegren and offered advice on completing the costume.
"Recall this messy 2010 affair by dressing yourself as the new public image of Tiger Woods, leaving his traditional [
golf apparel
] wrinkled and unbuttoned with lipstick smears," Mr Sahar suggested.
His statements were backed up by Robbie Zimbroff, who claimed that the costume will provide a great excuse to "get with as many women as possible".
Golf.com columnist Woody Hochswender recently said that players seeking to emulate the golf attire of the game's most stylish professionals should draw inspiration from Woods.
© Copyright
News brought to you by Glenmuir, delivering high quality
golf apparel
worldwide.
Try our Luxury men's mercerised cotton
golf shirts
.