The mysterious Man in the Black Hat heads up a new PGA Tour column, dedicated solely to golf fashion.
Published: 25 August 2010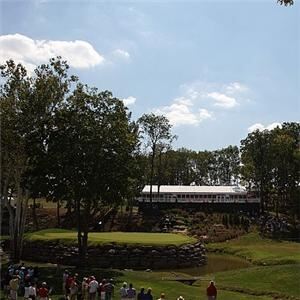 The official site of the PGA Tour has unveiled a new column, totally dedicated to
golf fashion
.
Casting a wry eye over the best and worst
golf apparel
from the tour will be the mysteriously named Man in the Black Hat.
In his first outing for the site, he examined the top ten best-dressed players from The Barclays tournament.
One of his most notable
golf fashion
picks was America's Bubba Watson at number six, whom he claimed has upgraded the fit of his
golf apparel
more than any other tour player.
Rickie Fowler was also given an honourable mention, coming in at number three on the list. The Man in the Black Hat commended the young player's use of colour and "High School Musical casting-call looks".
Number one on the new columnist's list was Camillo Villegas, whom he said would look good playing golf in a potato sack.
Watson's average placing on the
golf fashion
scoreboard comes after he narrowly missed out on victory at last week's US PGA event, in which he was defeated by Germany's Martin Kaymer.
News brought to you by Glenmuir, first choice for an exceptional
golf gift
.
Reduce your handicap with the unique properties of our MacWet golf glove
.