Jordan Spieth has been given an invitation to return to a tournament he performed well at last year.
Published: 25 February 2011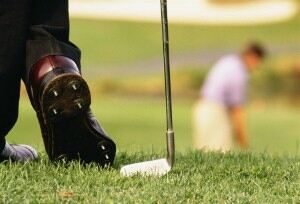 A US amateur player will be packing his
golf clothing
to compete in an upcoming tournament after being given a sponsor exemption to play in the event.
Jordan Spieth of Dallas will take to the fairways for the 2011 HP Byron Nelson Championship at the TPC Four Seasons Resort Las Colinas after tying for 16 spot last year.
His position was the best recorded by an amateur in history of the tournament and chairman John Beckert said Spieth "added a great energy" to proceedings.
"He certainly proved that he could compete at this level. I'm sure everyone will be interested to see how he follows that up on the course this year," Mr Beckert remarked.
Spieth may choose to wear brightly-coloured
golf apparel
for his appearance at the event and follow what is a growing trend among some players.
In an article for
golf fashion
blog the Khaki Crusader, Sean Hotchkiss noted bold shades have become steadily more popular on the course.
© Copyright
News brought to you by Glenmuir, meeting your every need for
golf apparel
.
See our range of men's
golf trousers
.