Scottish club Royal Troon have turned away a golfer for attempting to tee off in a kilt.
Published: 17 September 2010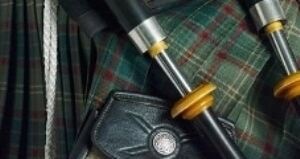 An American golfer was banned in a contentious
golf fashion
decision by championship golf course Royal Troon, after he turned up to tee off in a kilt.
Scotland on Sunday reports that Dr Jeffrey Foster had played kilted rounds at a number of other championship courses in the country, including St Andrews, Turnberry and Muirfield, without encountering any problems.
"I showed up properly kilted and was denied permission to play at a pre-arranged and pre-paid tee-time because there is a rule against men playing in shorts," he said.
Dr Foster, who boasts Scottish ancestry, went on to explain the pride he felt towards his collection of 14 traditional kilts, stating he often played kilted at his home course in the US.
The news follows a report from the Daily Blend that American football star Joakim Noah was spotted earlier in the month decked out in
golf apparel
and playing a round at White Pines Golf Club.
© Copyright
News brought to you by Glenmuir, settle for nothing but the best in
golf apparel
.
Complement your outfit with Glenmuir golf hats
.