Golf fashion has undergone a makeover in recent years, with fashion-forward colours and materials now making a regular appearance in the golf clothing of both male and female golf players.
Published: 09 June 2009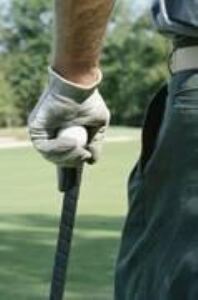 Golf apparel
has transformed over the past few years, with items such as plain golf jumpers eclipsed by colourful
golf apparel
such as coral-coloured chinos, it has been said.
Talking to Wales Online, Wedi 7 presenter Huw Rees also notes the influence that
golf fashion
has had in Hollywood.
Actresses including Cameron Diaz have created their own trademark look for teeing off, he says.
Now, he says,
golf apparel
is not just aimed at women, but men too.
Mr Rees says that
golf fashion
often features "cutting-edge fabrics" as well as interesting colours such as pastels and bright pink.
"These are popular in other settings and in golf, now it seems to be the same. We no longer see the plain cashmere sweaters we once would've done," he comments.
Those looking to hit the golf course may also be wise to consider the weather conditions before choosing their
golf apparel
.
While a golf jumper may be a good choice for a cool day, when playing in warmer weather golfers may find a short-sleeved golf shirt the best item of
golf apparel
to wear.
© Copyright
News brought to you by Glenmuir, keep you looking and playing at your best.
Reduce your handicap with the unique properties of our MacWet golf glove
.