Italy 'adds glamour to golf clothing'
Published: 13 April 2011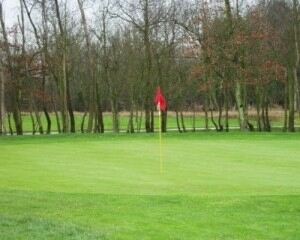 In Italy golfers add a little glamour to the greens with their choice of
golf clothing
, it has been suggested.
According to the Daily Telegraph's Ultravel golf special, many people in the country take pride in their appearance when stepping out on to the course, regardless of the weather conditions.
The newspaper notes while in the UK individuals might sometimes be content to wear "plain old polyester", "holey cashmere" or when the weather is poor "baggy waterproofs", this is not the case in Italy - a country it suggests seems to be constructing more golf courses than any other European location.
In an article for Forbes columnist Tom Barlow recently advised those hoping to make savings on their
golf apparel
that - contrary to popular belief - travelling discount shows can sometimes be a bad choice for those seeking a bargain.
Mr Barlow suggested people would be wise to look out for "second-rate gear" and said if products are unable to withstand use then they are not good value.
© Copyright
News brought to you by Glenmuir, make you enjoy your golfing more.
Take a look at our high quality and fashionable golfing accessories