Catherine Zeta-Jones took pictures of her husband Michael Douglas dressed in golf clothing, as he made his way around a recent pro-am.
Published: 07 July 2010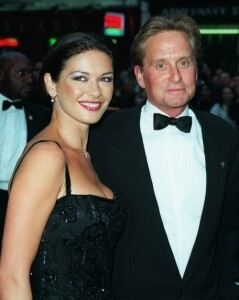 Legendary actor Michael Douglas was pictured in a smart black golf waterproof at the recent JP McManus Invitational Pro-Am and his wife Catherine Zeta-Jones was there to support him.
Although the Welsh beauty opted against showing up in a
fashionable golf shirt
, her husband was kitted out in a full ensemble of
golf fashion
.
Pictures appearing in the Daily Mail show that - along with his black golf waterproof - he wore dark
golf trousers
, a plain jumper and a beige cap.
"With Douglas, 65, one of the celebrity players, Zeta-Jones was there to cheer him on as he made his way round the course," explained the publication.
Even though Douglas looked right at home in his
golf apparel
, the actor is better known for the work he has carried out in his day job, with roles in films such as Fatal Attraction, Traffic and Wonder Boys earning him acclaim.
He also won an Oscar for best actor in a leading role for his performance in Wall Street.
© Copyright
News brought to you by Glenmuir, settle for nothing but the best in
golf apparel
.
Keep dry this winter with Glenmuir men's Rainbloc golf waterproofs
.