A critic has hailed a new pair of golf trousers.
Published: 10 November 2010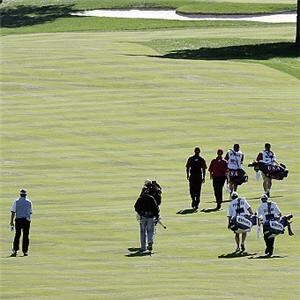 New
golf apparel
designed for tricky weather has won one critic's seal of approval thanks to its comfortable, practical and technologically-advanced design.
Writing in an article on the Golf365 website, Dave Tindall admitted that he has tended to avoid the fairways when the conditions have been less than ideal, but revealed how impressed he was with the pair of
golf trousers
he had received.
"I was fascinated to find out if they worked," he explained. "While my top half and face (especially the face) felt like [they were] playing in Aberdeen on a cold day, my legs felt like they were in Florida."
Mr Tindall added that although he had had bad experiences with supposedly waterproof
golf trousers
in the past, this latest style had proven "impervious to the appalling weather".
Earlier this week, Glenmuir launched its latest state-of-the-art range of knitwear, featuring advanced weatherproof technology and optimised for moisture management.
© Copyright
News brought to you by Glenmuir, bringing performance clothing to the game of golf.
See our range of men's
golf trousers
.