Fashion-conscious sports fans could find performance golf apparel to be an ideal Christmas gift this year.
Published: 17 December 2008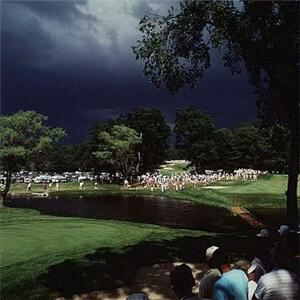 Performance golf apparel is an ideal Christmas gift for a loved one with the taste for fashion, it has been claimed.
The Union-Tribune notes the availability of performance golf apparel with a number of innovative design features.
Such elements can help to make the golf clothing more comfortable - and eliminate any negative impact on your game.
The publication explains that some golf outerwear features ribbing designed to prevent it from bulging or hanging in the way of your swing.
And specially designed shoulder areas can help to keep a golf bag firmly in place, the article adds.
The Union-Tribune asserts that it marvels at "the engineering that now goes into making golf clothes".
Glenmuir's golf outerwear includes some features which could help to keep budding golfers dry while out on the fairway.
The company's Rain Bloc fabric couples a breathable inner lining with a Teflon exterior, allowing moisture away from the body but preventing rain from seeping in.
© Copyright
News brought to you by Glenmuir, for fashion, style and performance.
Keep dry this winter with Glenmuir men's Rainbloc golf waterproofs
.