Golf clothing provides options beyond polo shirts, it has been asserted - although they can help to keep the wind out.
Published: 19 December 2008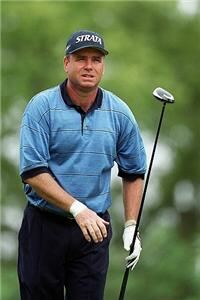 There are more options for golf clothing than polo shirts alone, reports Meadow Free Press.
According to the online resource, golfers could be wise to bear in mind that they will usually be taking part in the sport during the summer months.
But this should not limit them to merely donning polo shirts, as there is a wide variety of golf clothing available.
And with the development of new fabrics, the lightweight materials which are still able to protect against any inclement weather could help to make such garments more versatile.
With a collared shirt and a windbreaker, the article asserts that the first level of protection against the elements may be achieved.
"This will help you to stay protected from the temperature changes while also helping you look good," Meadow Free Press claims.
Previously, the website noted that more companies are getting their employees involved in golf as a stress-busting exercise.
© Copyright
News brought to you by Glenmuir, bringing performance clothing to the game of golf
Experience the neater athletic fit of our men's performance golf shirts
.