Former Oasis singer Liam Gallagher has unveiled new golf fashion designs.
Published: 14 October 2010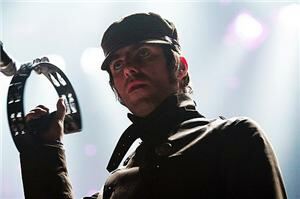 Singer Liam Gallagher has unveiled a range of new polo shirts aimed at players who want to take some of his rock 'n' roll edge on to the fairways - although the man himself admits he's no golfer.
According to Golf365, the former Oasis frontman happily concedes that his knowledge of the ins and outs of golf is somewhat lacking, but the new gear released by his fashion label Pretty Green wouldn't look out of place on the greens.
"Clean lines and attention to detail make the Pretty Green polo shirts a classy alternative for golfers wanting to look 'mint'," the website observed. "Anything which helps shift the stuffy image of pleated trousers and bad jumpers is just fine."
Those looking for something rather more extroverted may be more interested in the distinctive
golf fashion
styles recently launched by Loudmouth Golf, a particular favourite of controversial American star John Daly.
Earlier this week, the firm revealed its Naughty Cards trousers, which feature images of playing cards and were worn by Daly at last week's Alfred Dunhill Links.