Seve Day 2012

GLENMUIR IS PROUD TO BE SUPPORTING...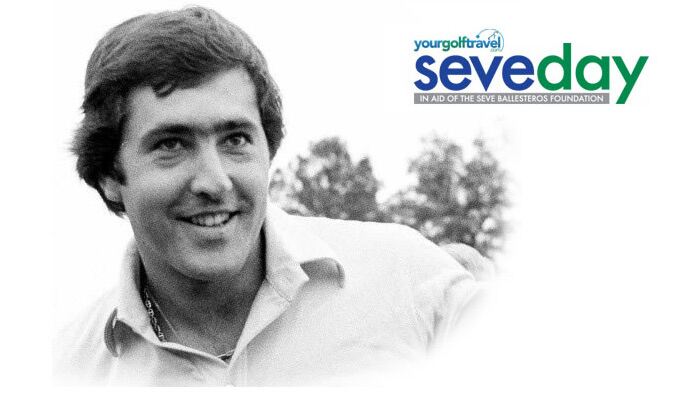 Working with the Seve Ballesteros Foundation for Cancer Research UK, Seve Day is a European-wide charity golf tournament, run by Your Golf Travel, which gives all golfers the chance to play like Seve and be in with a chance of winning a trip for two to the US Masters in Augusta. Seve Day is the perfect opportunity for all golfers to participate and celebrate one of the sport's most talented and charismatic players a year after his death. 100% of your registration fee and all net proceeds from Seve Day will be donated directly to the Seve Ballesteros Foundation to help beat brain cancer.
The tournament will commence on 1st July 2012. You have until the end of August 2012 to play your qualifying round of golf (18 holes) on any European course and submit your Stableford scores on the Seve Day site. Try your luck at playing like Seve during the month of the Open Championship, where Seve won his first major.
Scores must be submitted by 31st August 2012 and all tournament results will then be posted online. The top 72 full handicap Stableford scores from across Europe will then be invited to play in the Seve Day final. Finalists will win a trip to the star-studded celebrity final and be in with a chance of winning a trip to the US Masters in Augusta and much more!
Receive £250 of instant benefits!
Even if you don't win a trip to Augusta, you'll still recieve £250 of great golfing benefits just for taking part:
One FREE round of golf at The Belfry
One FREE round of golf at the Celtic Manor
One FREE round of golf at any Q Hotels venue
One FREE round of golf at any Macdonald venue
One FREE round of golf at The Shire London
£25 vouchers from Your Golf Travel, Direct Golf UK and Spabreaks.com
FREE 30 minute lesson at any Urban Golf club

For more information about Seve Day 2012, visit www.seveday.com