5 types of people you'll see at every driving range
Published on 18 October 2018
Are you heading to the driving range this week? Expect to run into one of these 5…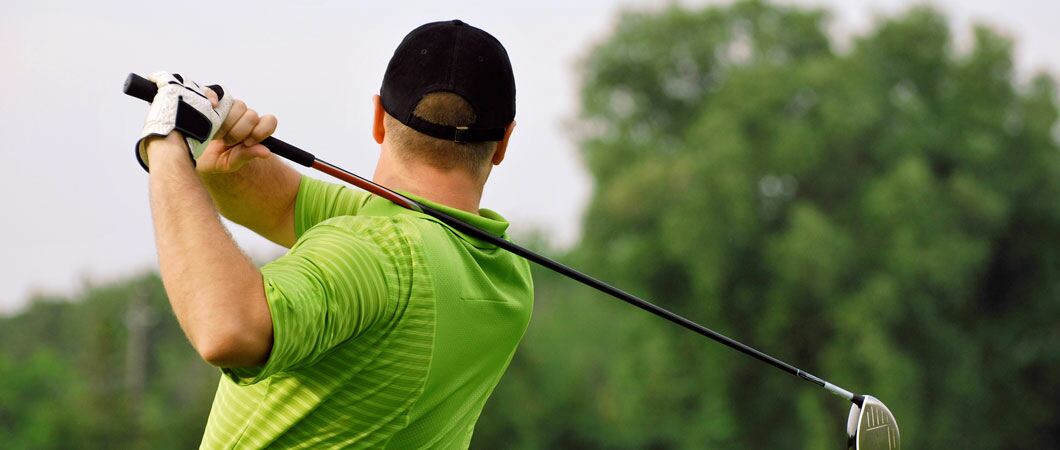 The driving range is the great leveller when it comes to golf, with every type of golfer heading to the bays to hit through a bucket once in a while.

If you're looking to practise your swing anytime soon, keep a look out for (or hide from) the 5 types of people you're likely to come across at every driving range...

The complete beginner
We've all got to start somewhere, and the complete beginner has chosen the driving range as the perfect place to practise their swing without the inconvenience of actually having to do a round. Once it becomes clear they have no idea what they're doing, they'll be easy prey for the driving range veteran who is just itching to share their expertise.

The kids
Go to a range at the weekend and there'll be at least 2 kids careering round, throwing golf balls at each other and basically running riot. If you're lucky, they won't yet have grabbed a club to add to their arsenal. Somewhere at the other end of the range there'll be a put-upon parent who's been lumbered with the little ones for an afternoon when all they wanted to do with their Saturday was play a round of golf.

The business exec
They'll probably be on their lunch break or on their way home from the office - and eager to take out their frustrations by smashing a golf ball as far as they can, while taking regular sips of Lucozade. If you're lucky, they might even answer a call on their handsfree headset, meaning you'll get to listen in on them berate someone from HR.

The aspiring professional
It's unlikely the next Tiger Woods or Michelle Wie will be turning up at your local driving range anytime soon, but don't tell the aspiring professional that. They'll arrive early, take as many buckets of balls as they can handle to the bay at the far end, and hit through them until lunchtime without talking to anyone. Maybe if you're lucky you'll be able to lie in 5 years' time that you once had round with the new Open champion, which will only be a slight deviation from the truth, right?

The second-dater
Depending on where they've chosen to go, a trip to the driving range could be a great idea for a date. The avid golfer gets to practise their game while their new love-interest has the chance to feign interest in a hobby they'll hope is short-lived. Expect a lot of giggling and intimate instruction, but not a lot of clean swings as the couple spend more time gripping each other than their clubs.