Essential golf gear for autumn
Don't shy away from the brisk weather. Kit yourself out with these autumn essentials.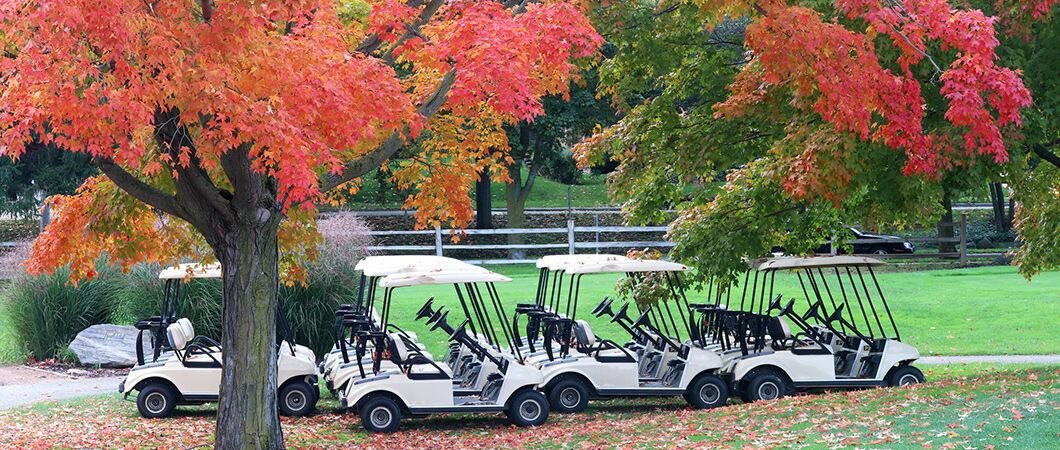 Clothing
The top three things to remember when it comes to dressing for golf in the autumn are layering, layering and layering. The weather may change on a dime, especially in Britain, so you'll want clothes you can easily switch in and out of.

Base layers
Make sure you start with a light and comfortable base layer, ideally made of a material like polyester that can wick away sweat and keep you cool. When the sun's out, a short-sleeve polo will do, but if there's a brisk wind afoot, a long-sleeved shirt might be ideal.

Browse Glenmuir's selection of golf shirts for men and women to find the right base layer for any weather.

Sweaters
A pull-over jumper is perfect for chilly weather, as you can change in and out of it with ease. And, when you don't need it, simply drape it over your golf bag or tie it around your waist. Choose a breathable material like wool or cotton – warm, comfortable, but still easy to play in.

Check out Glenmuir's choice of golf sweaters for men and women.

Outerwear
From gilets to windcheaters, there's a style of outerwear to suit every kind of weather, and every kind of golfer. While shopping for outerwear, be sure to invest in something waterproof – you never know when you might need to throw on a raincoat at this time of year.

Glenmuir stocks a wide range of outerwear and midlayers for men and women.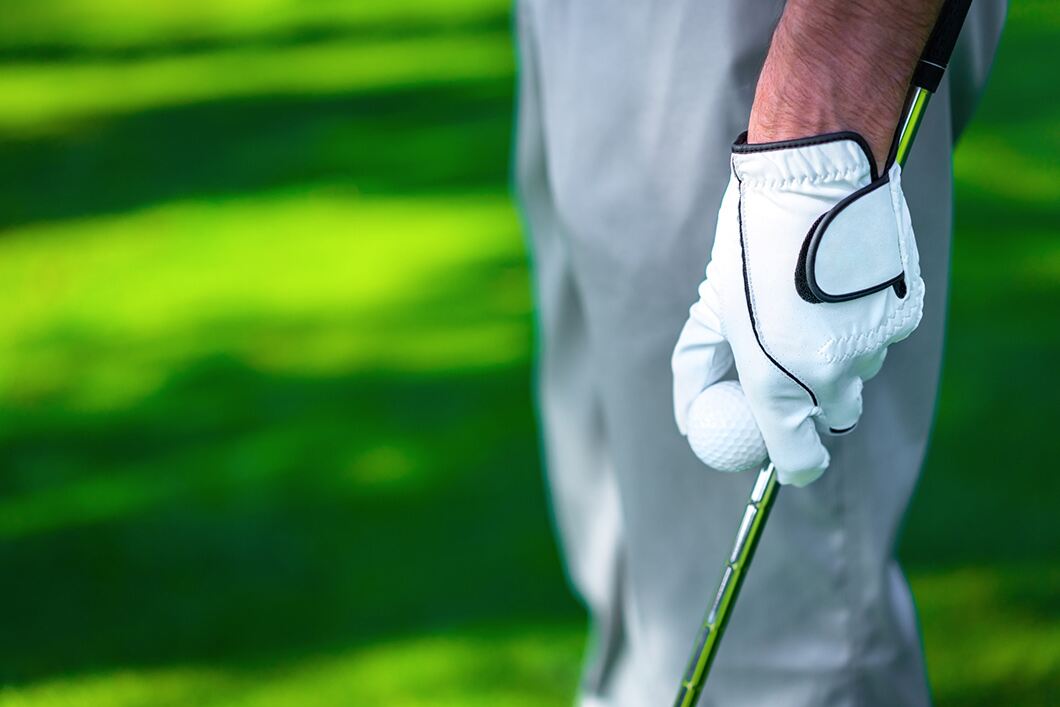 Waterproofs
A splash of rain shouldn't come between you and a great round of golf. But if your clothes are sodden, you'll find it much harder to get the perfect swing. That's why you might want to consider packing some heavy-duty waterproofs – for both your upper and lower halves.

Check out Sunderland of Scotland to find waterproof golf clothing for men and women.

Accessories
Once you've sorted your clothing, it's time to think about accessories. From thermals for your body to waterproof accessories to protect your clubs – and of course, the all-important golf umbrella – here's what to pack.

Gloves
Cold, wet hands can seriously dampen your performance. Therefore, a pair of warm, waterproof gloves could prove to be your secret weapon in autumn. MacWet offers a range of golf gloves to suit every season.

Club covers
When the heavens open, you'll want to be sure your clubs aren't exposed to the elements. Slipping on a set of headcovers will help keep the head and face of your favourite clubs dry and ready for the next shot. Discover golfing accessories for men and women from Glenmuir.

Umbrella
Arguably the key part of every autumn golfer's arsenal: a sturdy brolly with a wide canopy. Nothing comes in quite as handy when you're waiting for your opponent to tee off in the middle of a heavy shower. Our recommendation? The Double Canopy Clearview Performance umbrella from Sunderland of Scotland.