McIlroy: Europe looking to beat US, not just Tiger
Published on 27 September 2018
The Ryder Cup returns this weekend as France hosts the historic golf tournament for the very first time.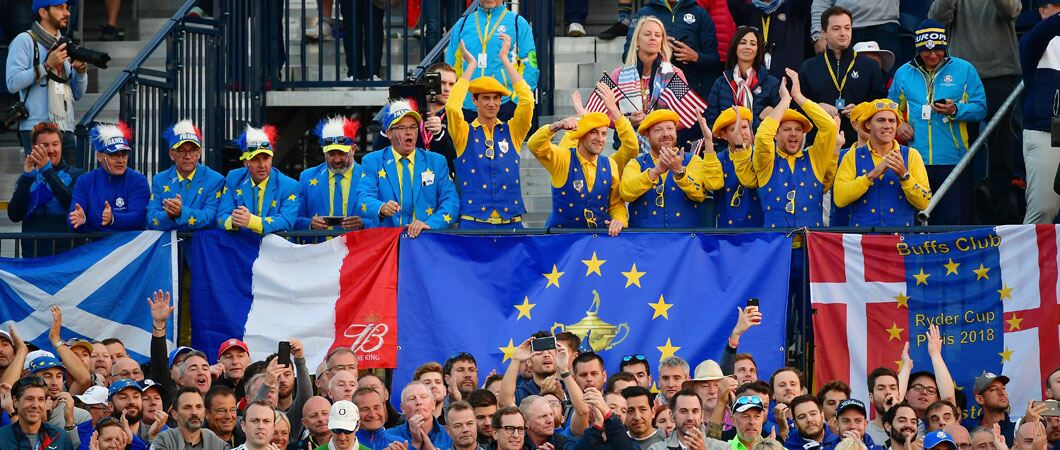 This weekend sees the return of the Ryder Cup, as old foes Europe and the USA go head-to-head on the fairways for golf's most prestigious prize.

As we try and keep our excitement in check, let's take a closer look at what you can expect to see this weekend.

What do I need to know?
For the first time in the competition's history, this year's Ryder Cup will be held in France. The 2018 edition will take place at Le Golf National, in Guyancourt near Versailles.

The tournament starts at a bleary-eyed 7.10am BST on Friday 28th September when the first players tee-off, meaning that you'll be able to take in some golf over your breakfast. The competition runs for three days, ending on Sunday 30th September.

Historically, the US have had much better success in the Ryder Cup than the Europeans, winning a total of 26 cups compared to Europe's 13. However, in recent years it's been a different story, with Europe winning six of the last eight competitions.

Who should I watch out for?
The one to watch on the US team sheet needs no introduction – Tiger Woods.

The veteran American has been slowly making his way back up the rankings following surgery and several well-publicised personal issues. Just last week, Woods won the Tour Championship to secure his first PGA Tour title for five years (his 80th overall) meaning Tiger is definitely one to watch in Guyancourt.

In the European team, Olympic champion Justin Rose may have just lost his world number one ranking but he's still likely to be a major player this weekend. Fellow Englishman Tommy Fleetwood will also be looking to impress in his Ryder Cup debut, while Francesco Molinari will hope to continue his encouraging 2018 season.

What are the golfers saying?
Rory McIlroy has hit the headlines this week by saying that he was more intimidated by the course at Guyancourt than the form of Tiger Woods.

On his prospects for the weekend, the Northern Irishman said: "That East Lake rough was really tough. That was the most intimidating thing about it."

He added: "I don't want to speculate how he's going to play or how he's going to do but it's given their team some momentum coming over here. But we're looking to beat the USA team not Tiger Woods."

Where can I watch the Ryder Cup?
The Ryder Cup will be shown live on Sky Sports in the UK, with online footage streamed live on the Ryder Cup website.