The 5 toughest bunkers in golf
Published on 28 September 2017
In an already tough game, the bunker shot might rank among the hardest shot of all. And these 5 bunkers provide even the best professional golfers with a hard time…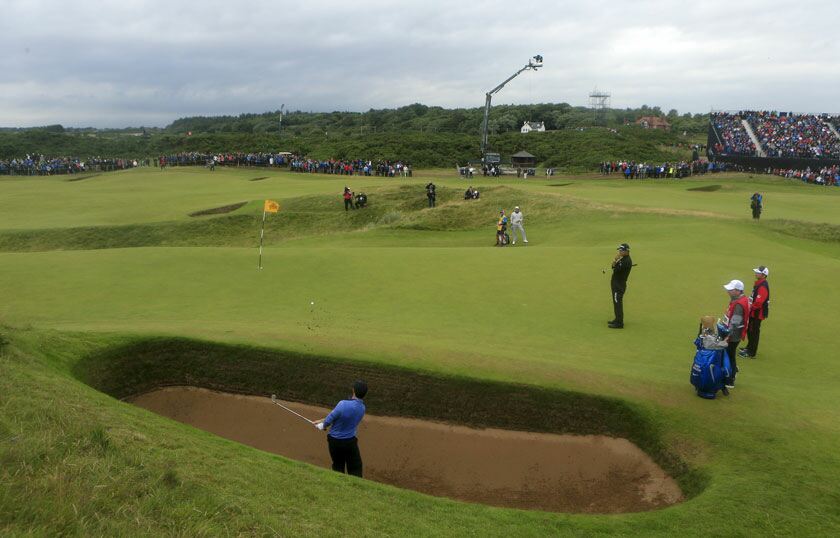 Rory McIlroy deep in The Coffin. Danny Lawson/PA Archive

Bunkers are both a golfer's worst nightmare and what makes the game so compelling for many. They perfectly encapsulate everything that is good about golf – the battle between man and nature, the game's unpredictability shown in shifting sands, and the need for technique and mental strength to overcome frustration.

If you're looking for the toughest bunkers to tackle, these 5 are a good place to start…

The 10th at Pine Valley Golf Club, New Jersey
We won't tell you what the locals call this bunker – it's not particularly flattering – but it's fitting. This is not a bunker that's loved by golfers – it's described in the book Bunkers, Pits & Other Hazards as "nasty, menacing, dirty, unpleasant, foul, mean, horrid, vile, ungracious, loathsome, beastly and hideous". The funnel shape bunker is any golfer's nightmare.

The 18th at Pebble Beach, California
This links course was being eaten away by the very thing that made it what it was – the sea. The 125-yard rock wall that protects the hole from the sea did little to protect the grass that lay behind it. And so the rough was replaced by a lengthy bunker, creating what is thought to be the world's first 'buffer bunker'. And for that alone, it earns its place on our list.

The 8th at Royal Troon, South Ayrshire
Many people are familiar with this hole due to its green. The infamous 'postage stamp' is one of the smallest greens in professional golf. But adding to the hole's difficulty are the two bunkers that flank it – especially 'The Coffin'. Lying left of the hole, it has a steep face that makes it a nightmare to escape from.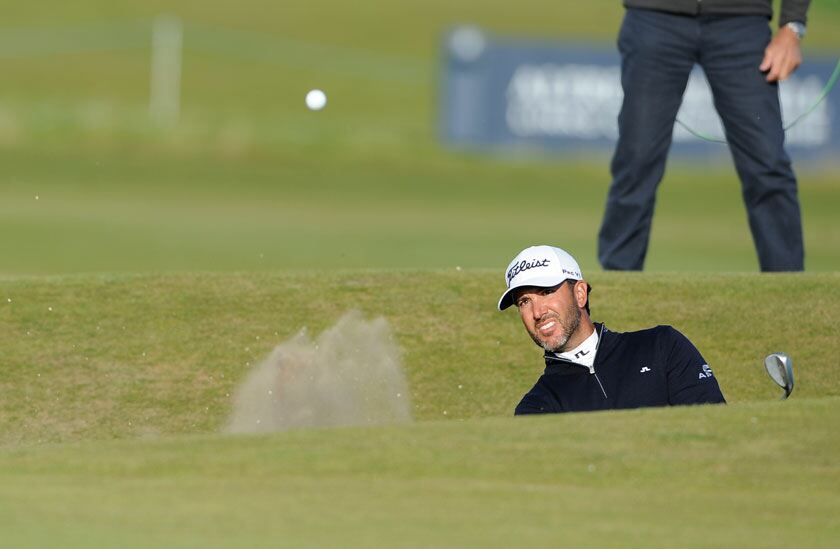 Scott Piercy plays out of the Road Hole bunker. Neil Hanna/PA Archive

The 4th at Royal St George's, Kent
Rising a massive 6 metres into the air, this bunker has been dubbed The Himalayas. It sits at that sweet spot that all drivers are looking for - just over 200 yards from the tee. It means that if you're playing against the wind it's a good chance you'll end up near this monster.

The 17th at the Old Course, St Andrews
The Road Hole Bunker is one of the most famous in golf – partly because it sits toward the end of one of the most famous courses, but also because it's so deep with a high face. It was placed just left of the fairway and green to prevent players from bailing out left. And the surrounding area all point down into the depths of this round destroyer.