From the frontrunners of women's golf, to those who've contested in the modern era - we mark International Women's Day by paying tribute to the ladies who put golf on the map.

Patty Berg
A founder of the Ladies Professional Golf Association (LPGA), American Berg was born in 1918 with a natural flair for sports, playing in her local football team and showing much promise as a speed skater. She picked up her first golf club at the age of 13, and three years later won the Minneapolis city championship.

She went on to win 15 majors between 1937-1958 and still tops the table for the most LPGA major championship wins (88), including the Titleholders Championship and the U.S. Women's Open in 1946, beating Betty Jameson to clinch the title.

Berg's last tour appearance was in 1980, and she remained a familiar face at the Open until her death in 2006, aged 88.

Annika Sorenstam
With 89 tournament victories under her belt, including 10 majors, and the only woman ever to card a 59 – it's easy to see why Annika Sorenstam was voted Top Female Golfer of All Time by PGA.com in 2018.

She made headlines in 2003 when she played in the PGA Tour's Bank of America Colonial tournament, which made her the first woman to compete in the event since Babe Zaharias in 1945.

She stopped playing competitively in 2008 to start a family, and has since used her love of the game to set up the ANNIKA Foundation. The organisation develops women's golfing talent around the world and encourages children to adopt healthy, active lifestyles.

Nancy Lopez
Brought up in 1950s New Mexico, Lopez became the first Hispanic woman to play on the LPGA Tour.

Her love for the fairway began at age eight when she started playing, just four years later she won the New Mexico Women's Amateur title. In her pro years, she won 48 Tour events, including three major championships – earning her place in the LPGA Hall of Fame in 1989. She retired in 2002 aged 45, and has since set up Nancy Lopez Golf Adventures which offers training programmes which apply her techniques.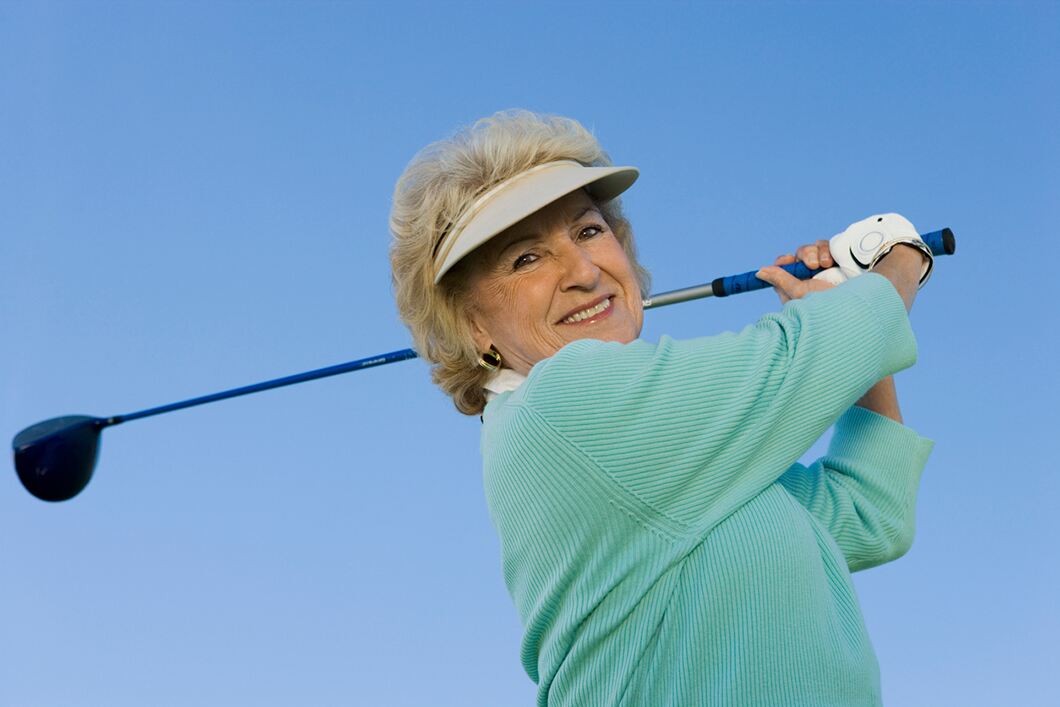 Kathy Whitworth
This Texan is a seven-time winner of the LPGA Player of the Year, taking the title three years consecutively from 1966-1969. She secured 88 LPGA wins, including six majors, making her top of the leader board.

The U.S. Women's Open evaded her, but a third-place finish in 1981 made her the first player in the history of the LPGA to make over $1 million in career earnings.

In 1999, the Kathy Whitworth Invitational was set up to provide young female golfers with the chance to compete on championship courses. Whitworth retired in 2005 after 47 years in the game and now lives on a ranch on the outskirts of Dallas.

Mickey Wright
Mickey Wright was born on Valentine's Day 1935 in San Diego, California. She turned pro 20 years later and during her career won 82 events, including 13 majors.

Wright is the only golfer other than Kathy Whitworth with more than 80 wins to her name. Persistent foot problems led to her somewhat premature retirement at the age of 34.

She died three days after her 85th birthday in February 2020, leaving her entire estate to the United States Golf Association (USGA) where she has a room named after her.