Winter's here, but that doesn't mean you have to give up until spring. If you're heading out on the fairways, get the most out of your game with these top tips.

Opt for a high-vis ball
Gone are the days of high-visibility yellow or orange balls being solely used at the driving range or the crazy golf course. These days, you can get good quality high-vis balls that are perfect if it's snowy out and you don't fancy rooting around in the white stuff looking for your ball every time you hit it.

Remember winter rules
Before you tee-off, check if your local course has implemented its 'winter rules', also known as 'local rules'. These are rules that clubs enforce when adverse weather conditions — for example, a particularly soggy bit of grass — impact on the fair playing of the game. Check with the clubhouse if you're not sure and make sure you inform anyone you're playing with.

Wrap up warm
It sounds so obvious, but if you're heading out in near-freezing conditions, make sure you wear suitable clothing. Layers are always a good idea so you can change your outfit according to the conditions and pack some waterproofs in case the heavens open. Don't forget your gloves, either, because you don't want trembling hands distracting you from finishing that putt.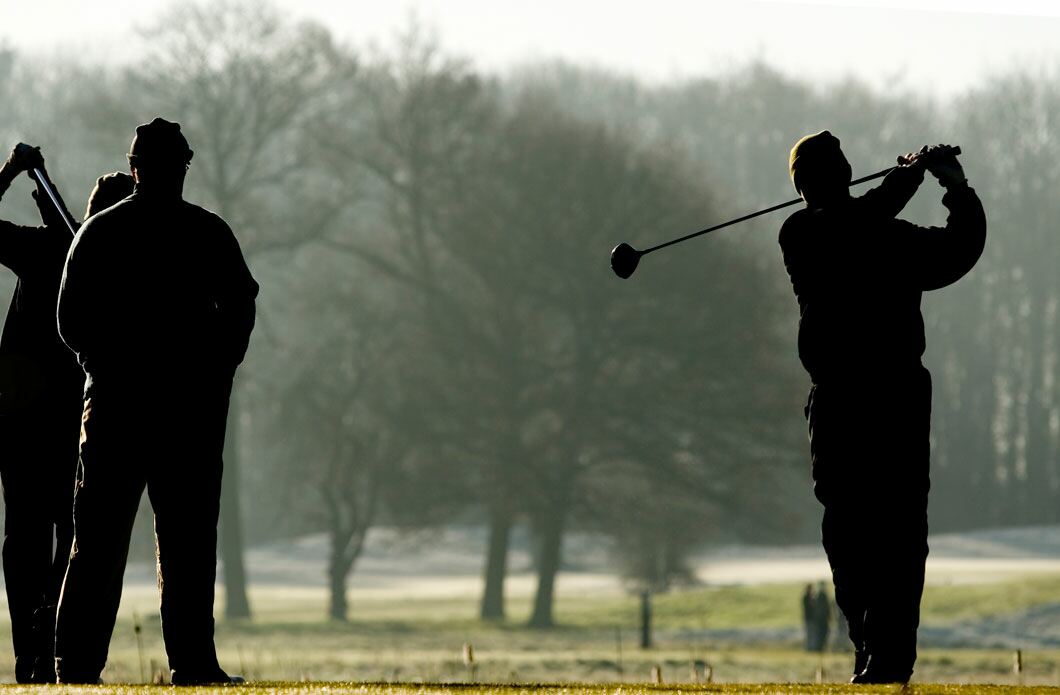 Take along a thermos
What better way to warm you up on the back nine than with a gulp of hot coffee? But remember, if you do opt for a thermos, don't forget to take along some water as well. Coffee might keep you warm but won't keep you hydrated on the fairways, so take along some water, too, and make sure you keep your energy levels ticking over.

Keep moving
If you're someone who usually opts for a ride in the golf cart, then consider walking instead if it's cold outside. Keeping moving when you're out on the course this winter will help keep your body warm, and you'll be surprised at just how many calories you can burn if you opt for two feet over four wheels — perfect if you're planning a hearty meal at the clubhouse afterwards.

Head to the range
Sometimes the weather outside is just too frightful to play a round of golf. If that's the case, then why not head down to your local driving range instead? Floodlit and undercover, a driving range can be perfect place to practise your swing when the weather gets simply too bad for even the most avid golfer.