Table of Contents
Royal Liverpool (known to most as Hoylake) may be the most accessible Open venue of all. From the centre of Liverpool it's an easy 30 minute train journey, followed by a 10 minute walk to get to the course. Many other rota courses are a bit out of the way and a challenge to get to - Hoylake is a joy by comparison.
When you get into the course you are immediately struck by the sheer scale of the event. The grandstands are huge, the sponsor pavilions are vast and the hospitality tents looks inviting. And as for the The Open merchandise tent… well we'll come to that!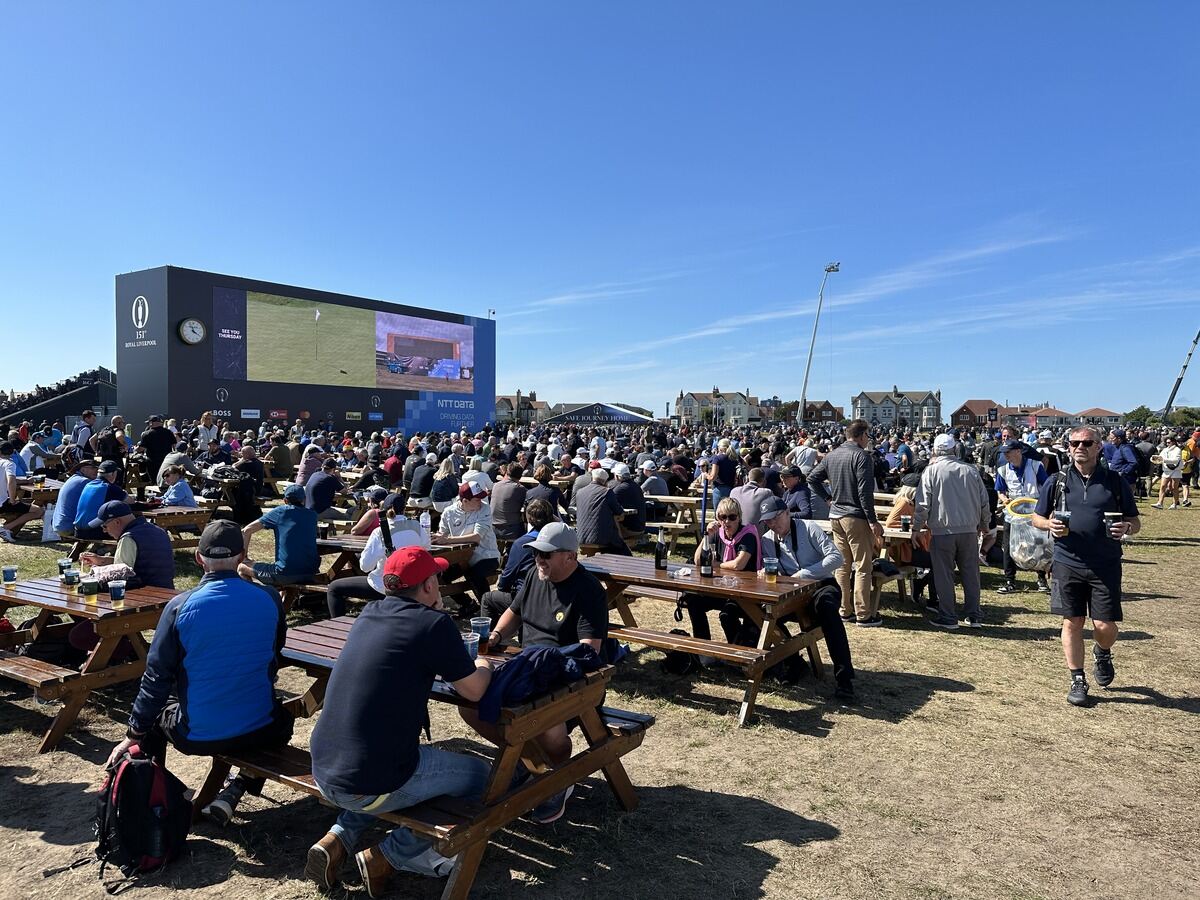 There are a few things which will improve your enjoyment of the day.
First up, I would recommend spending £12 on an Open Radio. There is a dedicated on-course radio broadcast which commentates on the event. This is invaluable, especially as the competition comes to a climax, so you can hear what is happening all around the course, not just with the group you are watching.
Next up, I would recommend bringing a pair of binoculars with you. If you get a good spot in a stand behind a hole they are very useful to identify who is playing and where they are. You may find yourself giving commentary to those around you! Don't worry if you haven't bought any with you, you can hire them here for the day.
Your mobile phone is pretty essential on site as your ticket will be loaded onto it. The Open App is very good too - not quite as good as The Masters but not far off. As well as getting hole by hole scores for the players you can see where every player is on the course which is helpful.
However, all of this can be a drain on your battery. But fear not, The Open provides free battery packs to recharge your phone. You just pay a £25 deposit and then you can swap it over as many times as you want. Your deposit is returned when you hand it back in. A great idea.
The merchandise shop has grown incredibly over the years. When I first went to The Open it basically resembled a local village jumble sale. Anyone could rent a table and go along and sell whatever golf related products they had. It was quite the treasure trove.
Now, it feels more like a high end department store crossed with a theme park souvenir shop. Time your entry carefully as there can be big queues just to get in. As you wait, music and Open memories are piped at you à la Disney. When you are inside you will be greeted with section after section of golf clothing and golf accessories, for all shapes and sizes, and then you can get your hands on any one of the expected golf themed souvenirs. Be careful though, with so much to choose from you will want to choose wisely. I made it out with just a mug! For those that wish to buy official The Open merchandise from the comfort of their sofa, you could always just by it online.
If you do get a bit carried away though you don't need to lug your purchases around with you all day. There's a 'left shopping' area, and you can come back at the end of the day to pick it up or even have it shipped home. Maybe more attractive for those coming from overseas than those from Manchester.
The food provision has improved tremendously over the years. All tastes are catered for from your traditional comfort food to healthy vegan options, and there are plenty of different places to buy food all over the course. Even at peak lunchtime the queues were minimal and efficient. £13.50 for a burger and chips may be on the punchy side, but at least you don't have to wait half an hour to get it!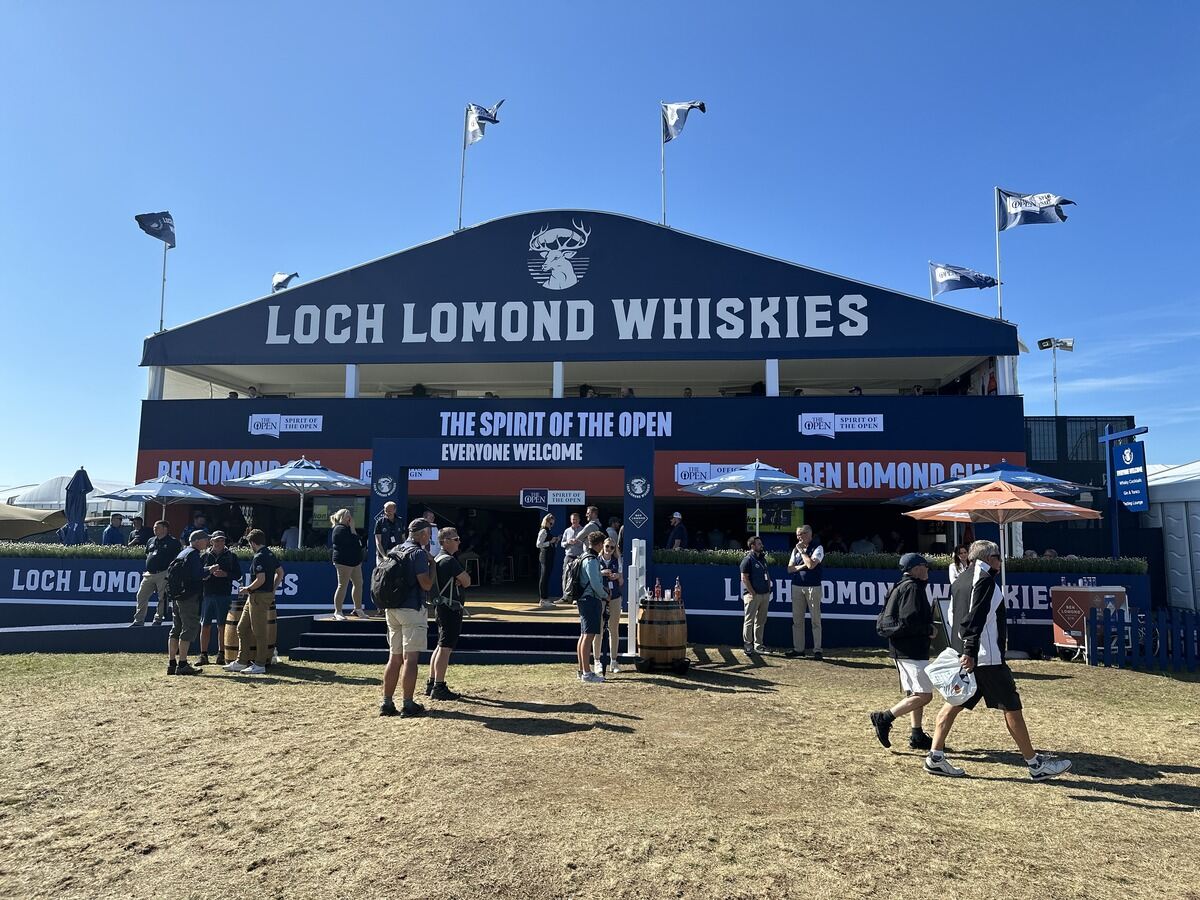 The variety of drinking options is great too. The Open Arms bar has been a fixture for many years, but Loch Lomond whisky and gin is a classy high-end addition. Their pavilion was open to all and was a welcoming joint - with plenty of TVs to watch the action too.
So what about actually watching the golf?! With 50,000+ people on the course it's pretty difficult to follow one match around - unless you are there right at the beginning or end of the day. On the first two days, the R&A clusters the big named players around 9am and 3pm tees times. The fans can be 10 deep for the real stars.
It's not impossible to follow a group though, my advice is to get a little bit ahead of the group. Rather than waiting on every tee and watching them tee off for example, head down to where they land and look back and then head up to the green. Maybe stay to watch 2 or 3 groups come through and then nip a few holes ahead. It takes a bit of power walking but can work well.
For many, it makes sense to find a seat in one of the big grandstands the R&A put up on virtually every green. You'll also find a big scoreboard to keep you up to date with what's going on around the course. Between that, your radio, your merchandise, your food and beverage, your Open app and your binoculars you are all set for a great day of witnessing golfing history.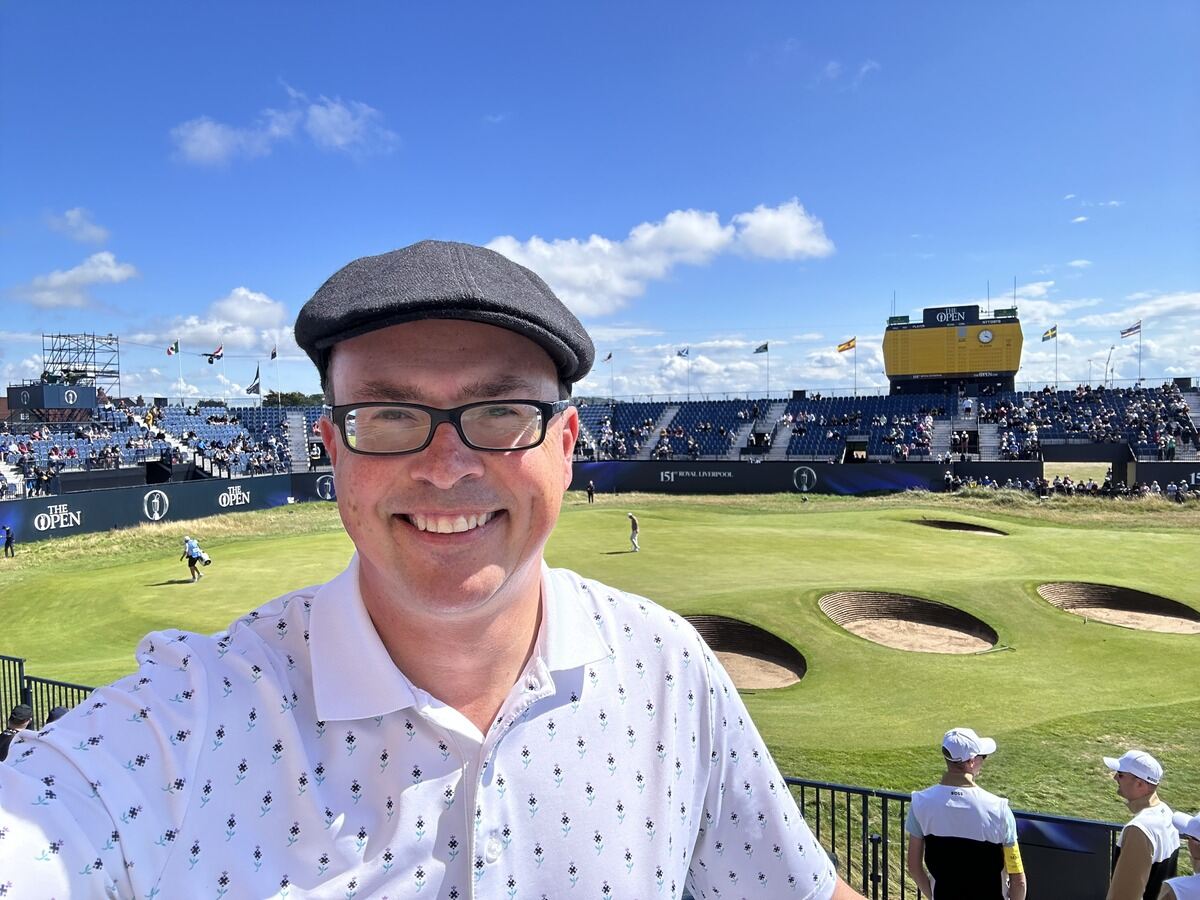 Or, of course, if that all sounds a bit much you could just settle down for a little bit in front of one of the giant screens around the course. You'll see all the action, hear the commentary and be able to tell everyone that 'you were there' anyway!