Carmen Alonso Maiden Victory Ladies Open Finland wearing g.April Glenmuir sweater
Having worn Glenmuir for nearly 3 years, Carmen Alonso always put her trust in Glenmuir performance zip neck shirts coupled with a 100% cotton knit sweater, aptly embroidery with stars, achieving a 4-under 68 in the final round. The win marks Alonso first after a hard fought 19 seasons on the LET and 251 starts. With her win which is worth 500 LET points, Alonso climbs to ninth in the 2023 Race to Costa del Sol and qualifies for this month's Amundi Evian Championship.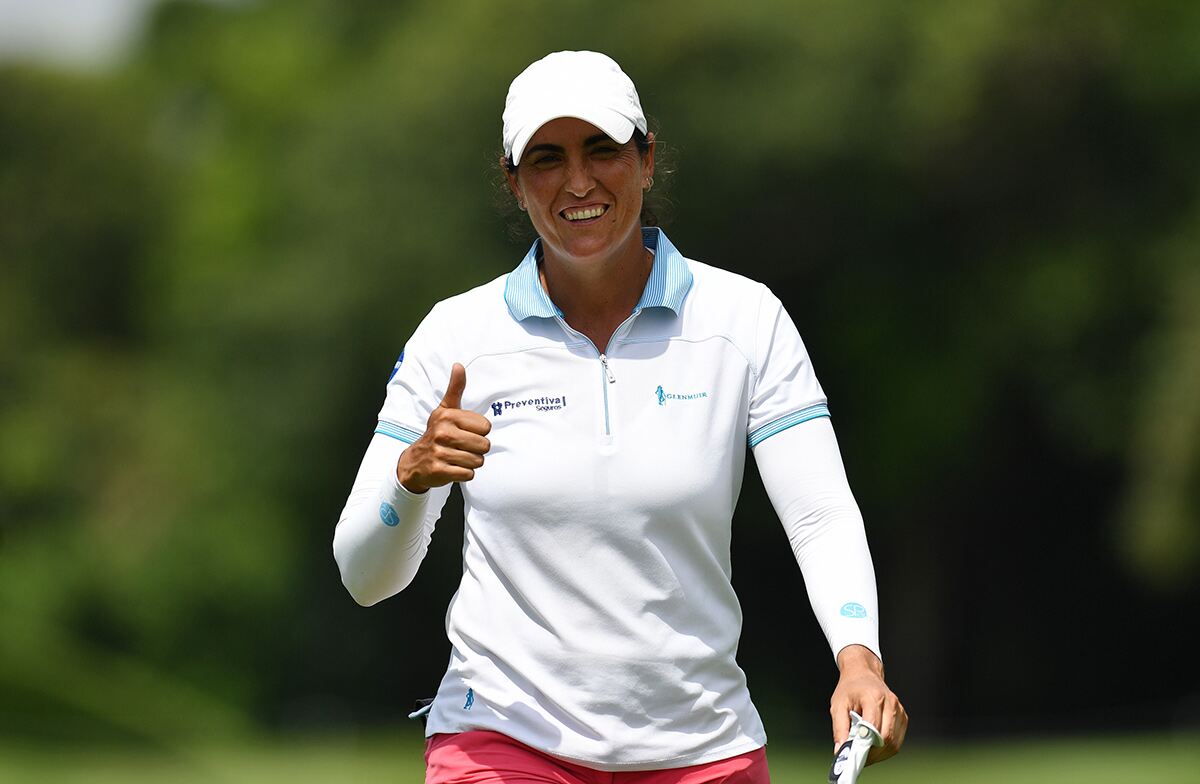 Carmen Alonso Wins After 19 LET seasons in her Glenmuir g.Nadia golf shirt
Carmen Alonso, said following the win: "I'm really really happy! You don't know how much. This is my 19th year on the Tour and I never won before. I don't have words to say. It means more for my coaches. For the people that have worked closely with me for all these years. They always encouraged me to continue and to do what I like to do. This is for all of them more than for me!"

Mikhel Ruia, Managing Director of Glenmuir and Sunderland of Scotland adds: "The whole Glenmuir and Sunderland of Scotland family are delighted for Carmen's win which we were all following eagerly shot by shot. Her win is a testament to her hard work, dedication and passion and we are delighted to be able to have played a small role in her golf journey. Her win is a testament to the craftsmanship, performance and durability of our golf clothing being victorious at the highest levels of the game in the varying conditions and climates in which the players have to play on the Ladies European Tour."
Carmen's favourite ladies' golf shirts include the g.NADIA performance zip neck golf shirt and the all over printed g.AMELIA golf shirt, and for her ladies' golf sweaters she opts for the all over star embroidered g.APRIL golf sweater.