Looking for a round of golf off the beaten track? Try out these ideas for inspiration.

Whalsay, Shetland Islands
The northernmost course in Britain lies on the northernmost point of the 'Bonnie Isle' of Whalsay in the Shetland Islands, an affectionate nickname gifted by visiting fishermen in the 19th century. Fishing boats still navigate the waves here but the landscape looked rather different before 1976, when the 18-hole course first opened to the public. Today, golfers can swing on the 7th fairway while watching whales glide by, or seals and otters resting on the shore. Spectacular.

Llanymynech, Shropshire
Ever dreamt of playing one round of golf in two different countries? Neither have we. Still, since 1933 that dream has been a reality. Llanymynech sits on the border of Powys and Shropshire so you can tee off in Wales and putt in England. It's not an even split between the neighbouring countries, in fact Wales enjoys the... dragon's share of the holes here, 15 to be precise. The parkland course is so neatly tucked away, it's even claimed that players can see 12 of the old 'shire counties' from its fairways.

Broadstone, Dorset
Harry Colt is well known for being one of the greatest course designers in history. His work usually features asymmetrical hazards and memorable holes where golfers are rewarded for navigating the fairways with gentle greens. His most famous designs at Sunningdale and Walton Heath tend to take the limelight, but Broadstone shouldn't be overlooked. Nestled in England's scenic South West, the traditional course laid out over parkland and heathland has elevations, long holes and views to die for.

Askernish, Outer Hebrides
Askernish has endured a turbulent history, with its fairways and greens falling into decline on numerous occasions since it first opened in 1891. It's no surprise that visitors have been thin on the ground in the past, as the course sits on the island of South Uist, with its population of less than 2,000. The Outer Hebrides club has undergone major development in recent years and even sells lifelong memberships to help fund the dramatic changes. If you fancy turning up for the day, peak green fees for 18 holes will set you back £45.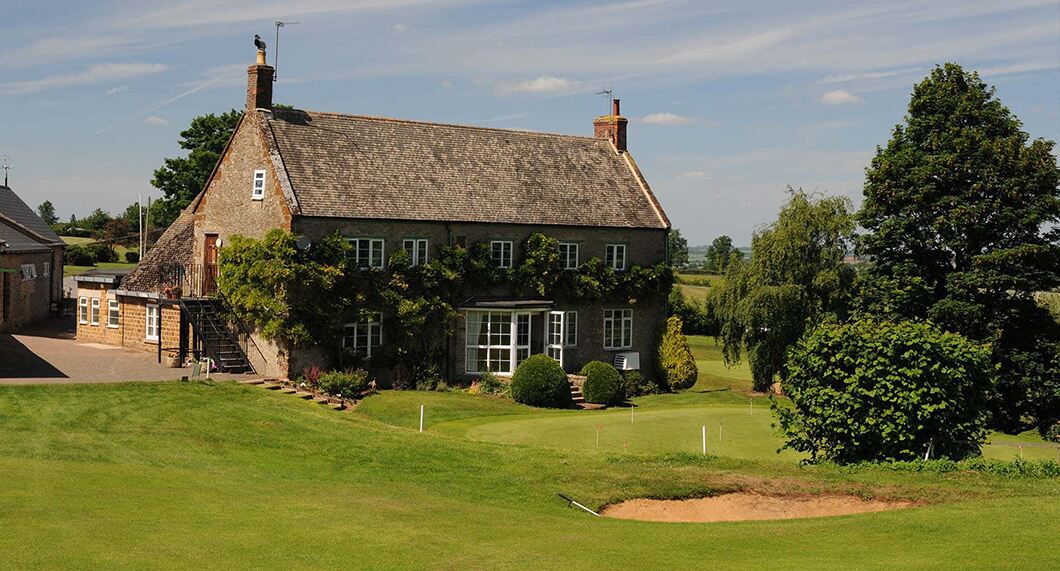 Tadmarton Heath, Oxfordshire
There's something about a golf course with a nickname, that suggests it's truly loved by a passionate few. 'The Taddy' is perched 650ft above sea level in the picture-perfect North Oxfordshire Cotswolds, and oozes rural charm. Almost every feature of the course fits the hidden gem criteria, from its interweaving holes to the traditional Cotswold stone clubhouse where members eat, drink and relax knowing they're enjoying a venue that's truly special. Don't get too complacent though, the 15th offers a real challenge and little room for error from tee to hole.

Milford Haven, Pembrokeshire
Sandwiched between a gas terminal and the Pembrokeshire Coast National Park, Milford Haven occupies an unusual space for a parkland round of golf. The par-70 course prides itself on year-round playability and the motto: "Rain doesn't stop play". Ponds and local wildlife line the fairways and the view from the 7th overlooks the Milford Estuary, one of deepest natural harbours in the world.

Hillside, Lancashire
It may not be everyone's first choice as a 'hidden gem', especially as Hillside hosted the British Masters in 2019, but this links course is often overlooked because of the neighbouring Royal Birkdale. Situated on a fine stretch of coastal links on 'England's Golf Coast', the clubhouse was built in the 1930s to resemble a private residence but has since been upgraded to feel a little more inviting. The real highlight is hole 11; Hillside's signature hole overlooks the fells of the Lake District to the North, so we wouldn't blame you if you take a little more time than usual at the tee.

Rhayader, Powys
Some of us followed a Joe Wicks workout over lockdown, while others picked up a putter to improve their game from home. One man from Wales took his enthusiasm for the game much further and uncovered a long lost course in deepest Powys instead. Armed with a sickle, single club and ball, Chris Powell spent around 1,000 hours clearing the bracken on what turned out to be a nine-hole course made in the 1920s. With a little help from some local landscape gardeners (sheep) and a ride-on lawn mower, Mr Powell revealed a literal hidden gem designed by none other than Dr Alister MacKenzie, the mastermind behind the Augusta National course in Georgia, USA. Fair to say, a lockdown well spent.