With the 150th Open Championship just getting started we're here to help get you in the spirit with the tournament's best moments.

Darren Clarke – 2011
Last year's Championship was the 15th to be played at Royal St George's, and the first time it returned there since Darren Clarke won in 2011. This iconic moment was his first major win after more than 20 years and 54 attempts, at age 42. The Northern Irishman secured the title with a three-shot win, with the winning putt dropping in from three inches. Despite previously winning more than 20 tournaments worldwide, he'd never conquered the Open, making this an extra special win.

Tiger Woods – 2000
A name everyone's heard of – one of the greatest golfers of all time. Tiger Woods was at his peak in 2000 after just winning the US Open by an unimaginable 15 shots. When he played the British Open at St Andrews - where this year's historic 150th Open will be played - he was already leading by six shots after 42 holes. After what he described as the best warm-up session he'd ever had, he finished with an eight-shot win. This was his first Open title, which opened doors for him to compete at the Grand Slam at just 24-years-old…which he also won, of course.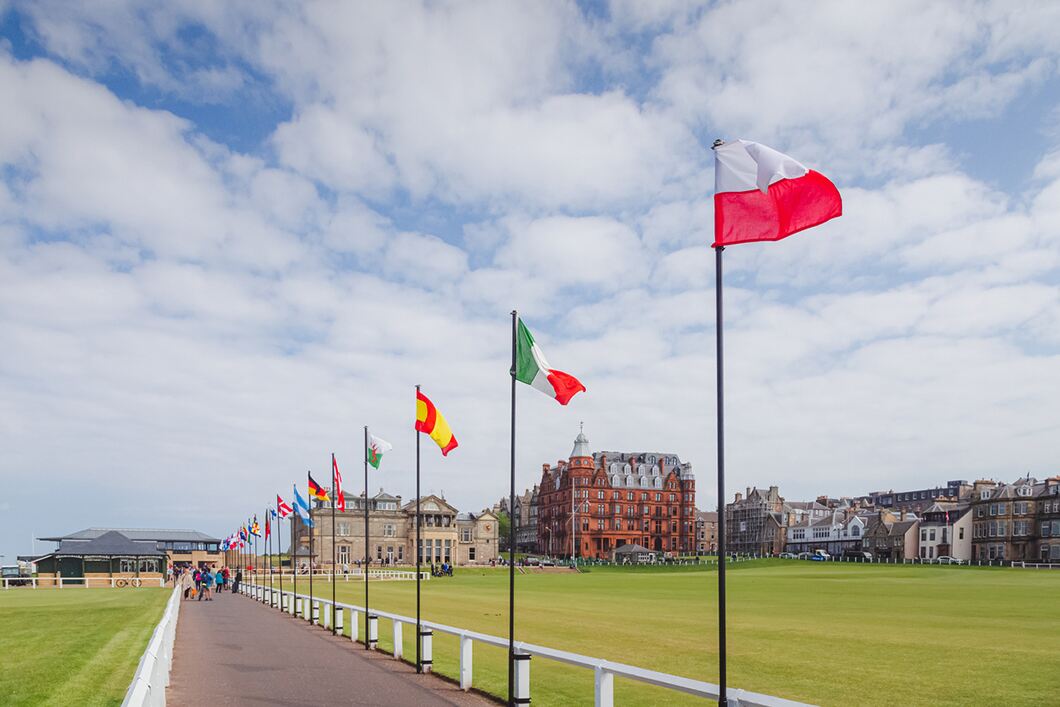 Bobby Jones – 1930
Hopping back 70 years from the victory of Tiger Woods, we land at Bobby Jones' iconic 1930 campaign. Known as the greatest amateur golf has ever seen, he'd won the British Amateur a week before the Open. While it was dangerous territory for a while, a solid bunker shot on the 16th saved his round and he came in with a 75 to sit at 3-over par for the title. But back then things were a little different, and he still had to wait for two others to finish up, though neither of them trumped him. He held his head high with a two-shot win, remaining the last amateur to win The Open.

Harry Bradshaw – 1949
This one's more memorable for what could have been. In the second round of the Open at Royal St George's, Bradshaw's ball landed in the bottom of a broken beer bottle. An extreme case of bad luck, believe it or not. He took a gamble and swung at it to free the ball. The glass shattered everywhere and his on-the-spot thinking cost him the chance to become Ireland's first Open champion.

Tony Jacklin – 1969
Tony Jacklin was the first British player to win The Open Championship in 18 years at Royal Lytham & St Annes in 1969 – and remains the last Englishman to win on an English Course. His title came with a two-stroke victory over Bob Charles, who had previously won in 1963. It was an extremely tense final round, especially when Charles got a hole-in-one straight away. But Jacklin's lead soon rose to four and despite three dropped shots on the back nine, his lead was still two strokes on the last tee.

Jean van de Velde – 1999
In the 1999 Open at Carnoustie, Jean van de Velde is unfortunately remembered for all that went wrong, not right. He was on track to becoming the first French player to win The Open since 1907, but a series of errors upset the dream. These included hitting a grandstand, knocking an approach in the Barry Burn river, wading in the water with his ball submerged, a failed penalty shot, and more. It seems many remember Paul Lawrie – the person who actually won – far less.