Glenmuir Enhance Customer Service Experience with Launch of B2B Online Platform
09 January 2019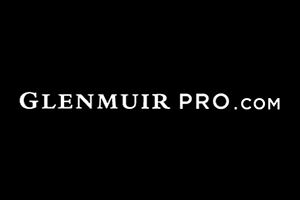 Glenmuir, the Scottish heritage golfwear brand has launched a new B2B online platform (www.glenmuirpro.com) as part of their aim to become the most simple and efficient company to deal with in the golf industry. The company, which also operates brands Sunderland of Scotland and MacWet golf, are widely recognized for their world class customer service, product quality and comprehensive stock service, and this commitment is further reinforced with the launch of this platform.

Douglas Bryson, Glenmuir and Sunderland of Scotland's Customer Service Manager commented, "We all operate as a family here to jointly serve our customers and we believe this new platform will further enhance our trade customer service experience. We now offer three ways which we can service our customers, 1) through our friendly customer service agents based here in Lanark, 2) via our network of experienced sales managers and agents covering 30 countries and now 3) using our very own brand new B2B online platform. This three pronged approach will help us achieve our aim of being the easiest and most efficient company to deal with in the golf industry".

Trade customers can visit www.glenmuirpro.com and use their Username and Password which has been emailed to them (please check your junk folder if not received). On the B2B platform you will be able to:
View live stock levels and replenishment dates
Place orders seamlessly 24/7 including orders with club embroidery
Order complimentary Point of Sale materials
Explore our resource and media bank
Select different packing and delivery methods
Receive instant order confirmation
For further information or if your B2B Platform account needs to be set up please email customerservice@glenmuir.co.uk.