10 amazing facts you never knew about golf
Expand your golfing knowledge with these great facts…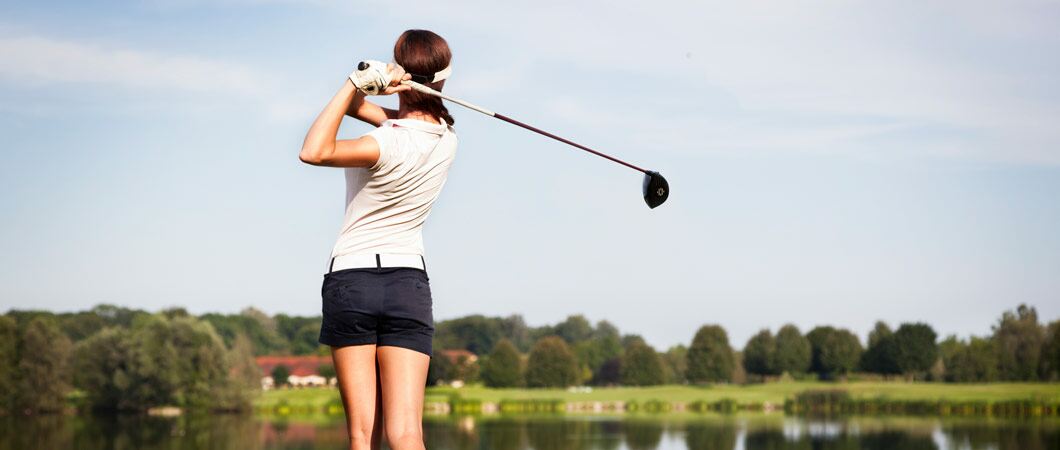 1. Mary, Queen of Shots
The legendary Scottish monarch is the first woman on record to have ever played a round of golf. Mary even teed off mere days after her husband, Lord Darnley, was brutally murdered back in 1567.

2. Lightning round?
According to the odds, you're more likely to get struck by lightning (a one in 3,000 chance) than hit two holes-in-one in the same round (one in 67 million).




3. Golfing precedent
President Trump is well known for the time he spends on the golf course, but his predecessor Woodrow Wilson loved golf so much he even used a black ball so he could play in the snow.

4. Shoot to the moon
Golf is one of just two sports that have ever been played on the moon (the other being javelin). In 1971, astronaut Alan Shepard hit a ball with a six-iron.

5. For the birds
If you're lucky, you might have managed an eagle (a score of two under par) or even an albatross (three under), but if you've ever shot a hole-in-one on a par 5, you've hit a condor.

6. Bunker mentality
The world's biggest bunker is ominously called the Hell's Half Acre and can be found at the 7th hole of the Pine Valley Course in New Jersey, USA.

7. New year, new crew
The first ever golf tournament for women was hosted on what was probably a very chilly New Year's Day back in 1811 in the Scottish town of Musselburgh, near Edinburgh.

8. Head for heights
The highest golf course in the world is officially the Yak Course, found on an Indian military base in the Himalayas which has an altitude of 3,970m.

9. Hot shot
If you think you play better in the summer, that could be because in warmer weather the air is less dense meaning it needs less velocity to go further.

10. My shot will go on…
She might be best known for her Oscar-winning smash hit, My Heart Will Go On, but Celine Dion is also a massive golf fan and even opened her own golf course in Quebec, Canada.