5 golf games you can play at home
Published on 14 April 2020
Keep your golf up to scratch with games you and your household can play indoors.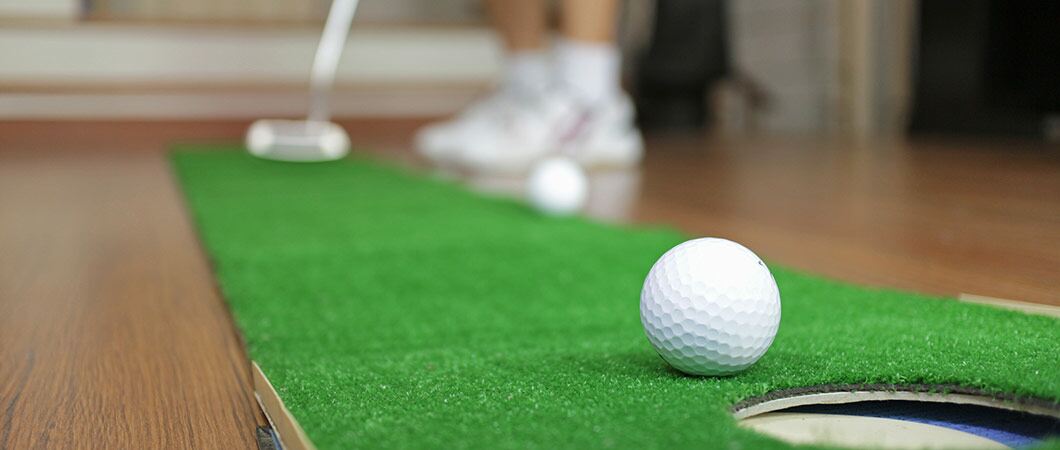 Pass the time at home by putting your golfing skills to the test with these 5 indoor games…

Bull's eye
Players: Play sol
Level: Hide the breakables
Clear off the bookshelves, it's time to check your aim. All you'll need is 10 plastic cups, a ball and your club of choice. Place the cups at different heights or on different surfaces around the room – preferably away from windows. The 'aim' of the game is simple: knock over as many cups as you can, in as few swings as possible. Sounds easy, right?

Cross-country putting
Players: 1+
Levels: Everyone welcome
Lay a trail around the house using mugs or cups for holes. Keep the course varied by plotting your 6, 9 or 18-hole course across multiple rooms and surfaces – you could even set out some obstacles along the way. Now it's time to get the family off the sofa. Fewest strokes wins the hole!

High jump
Players: 1+
Level: Beginner to master
Choose a wedge (lob or sand works best), and prepare to take a jump over a series of obstacles. Start off small with a shoe or a wad of books, and build your way up to chairs, tables and – trees? Swing high, just try not to go through the ceiling.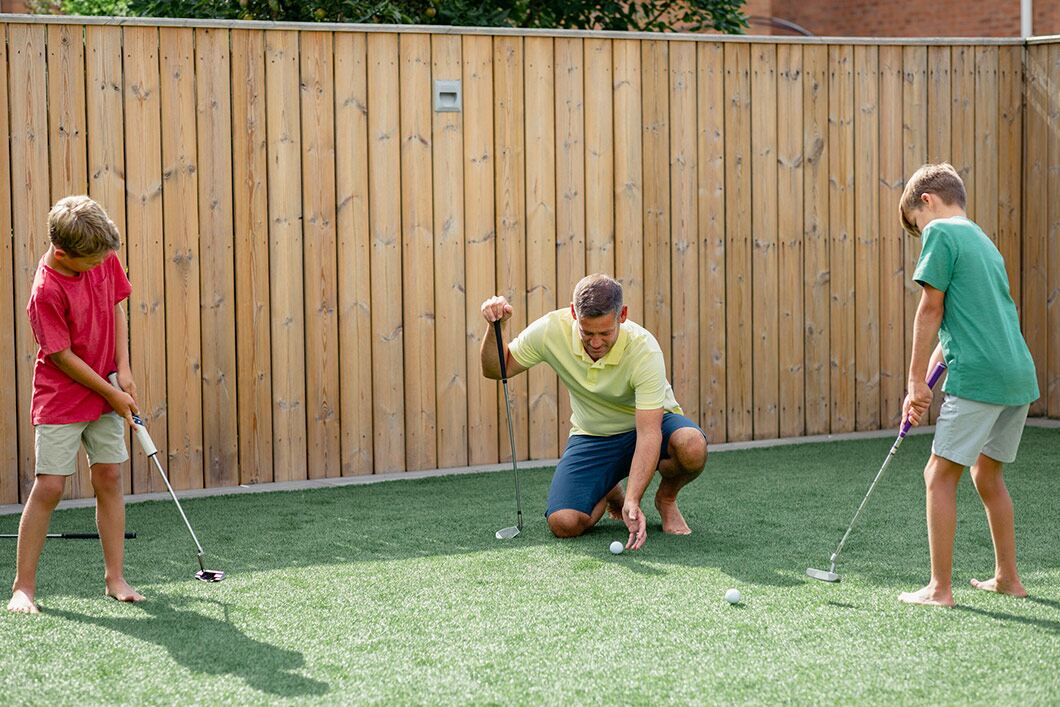 Bocce chipping
Players: 2+
Level: Competitive
This game is a like a golfer's version of boules. Set down your stationary target (in the garden is probably safest) and prepare to chip your balls as close as possible. Each player gets three balls and the player closest gets the point. Whether you play first to 11, first to 21 or first until the sun goes down, this makes the perfect game to pass a lazy afternoon.

Swing-speed challenge
Players: Play solo
Levels: Improver
Take a swing at this. If you're looking to improve your driver game, a swing competition is sure to set your competitive edge in motion. Get yourself a swing-speed measuring tool and find a space in the garden or garage where you can take a full swing without knocking over a vase. Set your baseline swing speed, then challenge yourself to improve over 5 or 10 swings.