5 golf podcasts you should be listening to
Perfect your putt, develop your drive or simply kick back in the club house with our favourite golfing podcasts.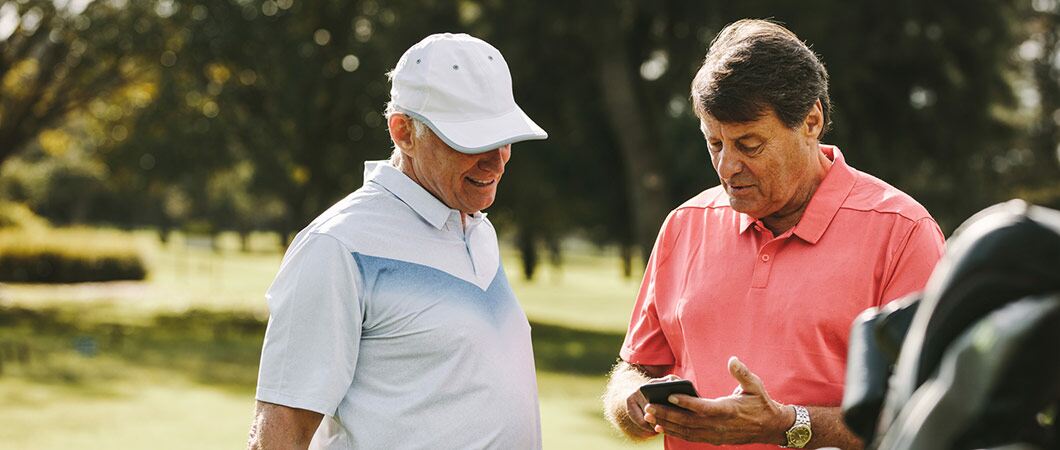 Audio entertainment may not have its place on the fairway but expert advice, anecdotes from major winners and tournament previews are welcome just about any time.

Read on for suggestions of golfing podcasts you should be subscribing to…

1. No Laying Up
As soon as the piano keys from Jay Z's 'Public Service Announcement' sound, you know you're in for a golfing treat from Chris 'Soly' Solomon. The host behind the podcast has given up his day job to dedicate his time to No Laying Up, and it shows. Episodes strike a balance between the swagger-filled side of golf - just search #toursauce - and thoughtful analysis delivered in an engaging way.

2. European Tour Race to Dubai
The weekly podcast from former professional Robert Lee, puts its golfing credentials on the line by predicting winners of each European Tour event. Former pros join Robert to offer tournament reviews and previews with unique insights. Incisive analysis often makes way for light-hearted anecdotes that have kept listeners coming back for almost 300 episodes.

3. Earn Your Edge: Decoding Excellence in Golf & Life
Cameron McCormick and Corey Lundberg have hit their podcasting stride talking to golf professionals and behavioural experts, to understand how the most successful earn their edge. Forget tournament reviews or tips and tricks on improving your form, 'Earn Your Edge' looks at how your game and life can benefit from the tactics and mindsets that will help you stand out from the crowd. Major-winning guests and more have shared their knowledge over 50 episodes and show no signs of slowing.

4. The Fried Egg Golf Podcast
For conversation on golf course design, The Fried Egg makes for essential listening. Founder Andy Johnson started his golf media company after struggling to find the information he wanted online. Regular series 'Yolk with Doak' features discussion with golf course architect Tom Doak, covering subjects such as working with Brooks Koepka and redesigning courses versus building from scratch. Listen out for the famous underrated or overrated question finishing each episode.
5. State of the Game
According to the team behind State of the Game 'if you're looking for swing tips and gear reviews you've come to the wrong place'. The trio of Rod Morri, Mike Clayton and Geoff Shackleford have shared their chemistry and passion for the game since 2012 across 99 episodes, as of November 2019. Subjects as varied as 'How golf clubs become royal' to 'Putting is overrated' open the floor for thought-provoking conversation and even wider-ranging topics.