Published on 10 February 2020
Make your mobile the perfect caddy with our five must-download apps…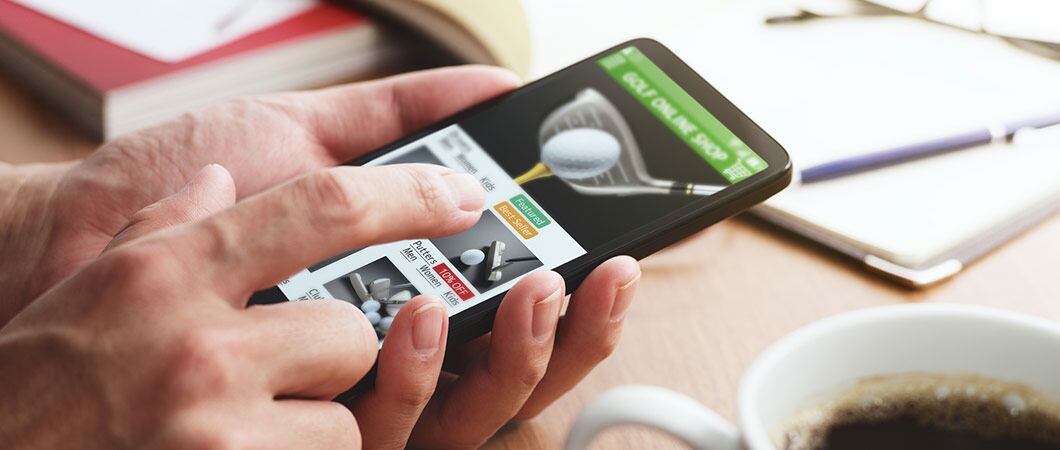 Perfect your swing, book your next round and keep up with the pros with five of our favourite golfing apps

GOLFNOW.co.uk
Formerly Teeofftimes, GOLFNOW allows you to book your next round from a selection of 1,700 courses in the UK & Ireland. Search by your location or by top-rated courses reviewed by GOLF Advisor. Convenient in-app payments make organising your next game a breeze and the developers even offer users deals that could see you save up to 50% on the fairway.

Golfshot: Golf GPS + Caddie
No other app gives a more detailed picture of your next hole than Golfshot. Distances to the green, hazards and pin locations on 45,000 courses worldwide are available, with the added option of an augmented reality view. Simply hold your phone up in front of you and distances appear on your screen in the direction of your shot. The app even syncs with your Apple Watch and health app to track your activity.

PGA TOUR
The official PGA Tour app is a must-download if you're looking to keep track of tournaments, with live leaderboards, schedules and video highlights available in one place. And if you want to catch the action live, the app offers a subscription service with coverage from over 30 tournaments. Swipe through courses and select individual holes for a better insight into championship-winning strokes.

Golf GameBook
A scorecard app with a difference. Expect the usual log of your pars, bogeys and eagles, but connected to an online network of golfers. Share your best moments on the putting green or see how you compare against your peers. Take on challenges set by the developers and their partners or create your own tournaments for others to join. Holes from over 100 countries are conveniently mapped and include useful distances to the pin.

Rules of Golf
The R&A, organisers of The Open, have digitalised the rule book for your convenience. Use a visual search to find rules of the game sorted by course layout or simply scroll through a list of rules. The app includes how-to videos to explain the best way to deal with tricky situations and even a golf quiz to test your knowledge on the go. The perfect solution for settling debates on the golf course.