5 of the world's most eco-friendly golf courses
Could greens be greener? We take a look at the golf courses leading the way in environmentally-friendly club management.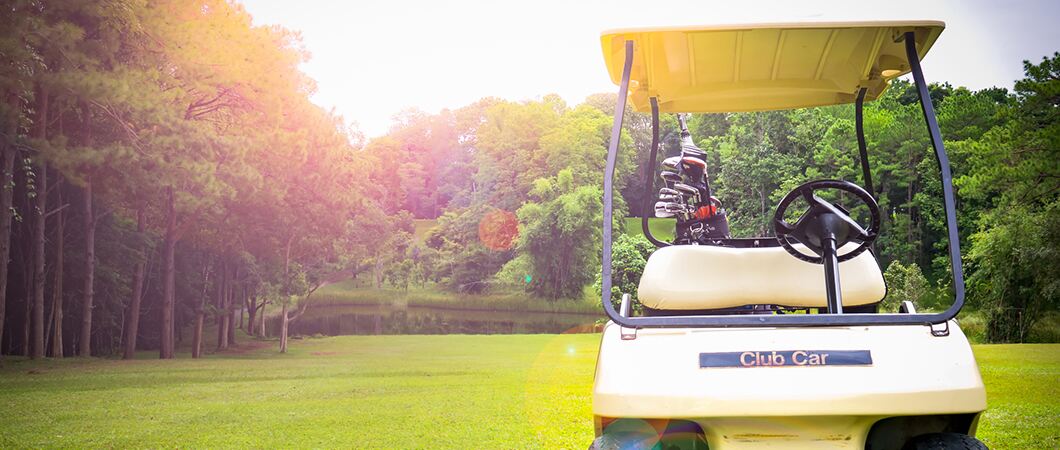 Worried your putting might be hurting the planet? Read on to see which five clubs are going a fair way towards providing a greener golf experience…

Mission Hills Haikou, China
Located on the island province of Hanan, you'd think Mission Hills would take water for granted, but you'd be wrong. Artificial lakes fill the 10-course resort, collecting rainwater for irrigation, while also serving as water-hazards – a reassuring measure when you consider the average golf course consumes 50 million gallons of water a year. The world's largest golf resort has even minimised the environmental impact of travelling around the huge complex, by using solar-powered buggies.

The Vineyard Golf Club, USA
This Massachusetts club is one of the few 100% organic golf courses in the states. Conventional pesticides are ditched and natural materials are used to maintain the grounds, including composted turkey manure for fertilising fairways and a compost tea to fertilise greens. The course's superintendent, Jeff Carlson, even uses nitrogen to make turf more resilient and to outgrow the harmful effects of disease.

Arabella Golf Mallorca, Spain
Arabella Golf Mallorca is one of the only golf courses in Spain with official sustainability certifications. How do they achieve these badges of honour? For a start, members and guests are encouraged to refill water bottles around the four courses as part of a plastic-free drive. The maintenance team have upgraded the grass to radically reduce water consumption – as a result, the club now absorbs more CO2 than it releases. That's the equivalent of taking 400 cars off the road over a year.

Emirates Golf Club, Dubai
Visitors to Emirates Golf Club receive a reusable aluminium water bottle as part of its zero-plastic policy. The club also leads an initiative with other Dubai-based clubs to reduce carbon emissions by 1.2 million ounces. Part of their commitment includes the installation of LED light technology, which allows golfers to play at night while using 60% less energy. Guests can even use the on-site charge points for their electric cars in the club car park.

Silver Lakes Golf & Wildlife Estate, South Africa
No other course on our list is dedicated to supporting wildlife quite like Silver Lakes; artificial islands have been installed to create breeding space for kingfishers, herons and finches, while a reserve is home to antelope and impala. The GEO Foundation, an organisation dedicated to promoting sustainability through golf, has recommended the South African club for certification, thanks to its commitment to using greener energy sources and reducing water consumption.