5 things to consider when buying used golf clubs
Looking to save cash on a set of clubs? Make sure you're not missing a trick with our handy tips…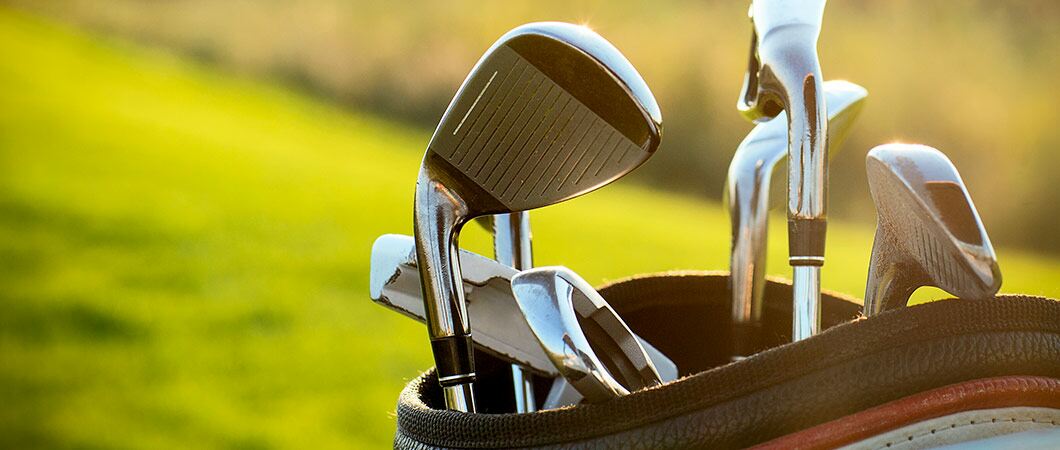 Use our guide as your caddy when buying your next set of clubs…

Buying fewer clubs
According to The R&A, you should have a maximum of 14 clubs in your bag, however, there is no minimum. It's important then, to ask which clubs are essential for your game before making a purchase. Remember, you'll need a driver when more than 200 yards away from the green and an iron when you're more than 100 yards away. Once you've chosen your wedges wisely and found the perfect putter, you'll probably fall well inside the legal limit and save cash.

Condition of clubs
Before you agree on a price, you should inspect the clubs you're hoping to buy. Wear and dents to the club head affect the trajectory of the ball, so it's important to check for any signs of weakness – look out for rust or painted areas as a giveaway. Shafts should be straight and without dents, so you can be confident in your swing, and grips may need replacing – factor this into your final offer.

Club length
It's important that you find clubs that suit your height. While most shafts are a standard length, golfers come in all shapes and sizes and it hasn't gone unnoticed by manufacturers. Generally, anyone over six foot six will have to look for a longer club, and anyone under five foot will need something smaller if they want to keep their swing on par.

Golf bag
When you inspect a set of clubs, it's always worth asking if a golf bag is up for sale too. Although you shouldn't expect a good quality carrier to be thrown in for free, if you're buying new clubs, you might want a new bag to match. Seize the opportunity and negotiate a price on the bundle to help your seller offload their unwanted equipment in one clean sweep. You could walk away with a reasonably-priced deal and a convenient case for taking your new purchase home.

Old stock
With new ranges released frequently, retailers often mark down the price of unsold sets. If a manufacturer has just put new clubs on the market, start researching older stock – prices could be similar to used sets and of course, you benefit from a pristine purchase.