5 top tips for hosting a golf-themed kids party
Published on 17 May 2019
Is your child golf-obsessed? Make their next birthday a day to remember with a golf-themed party…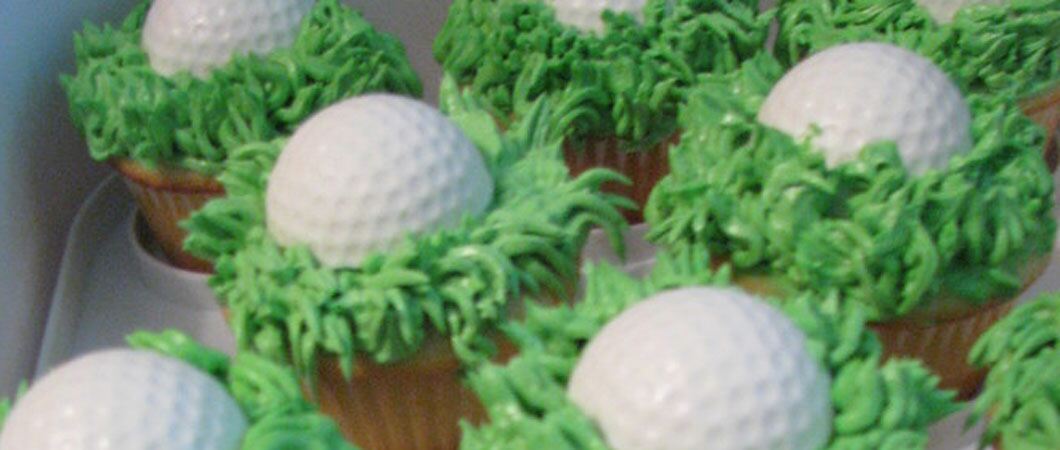 If you're little one is an aspiring Tiger Woods or Annika Sörenstam, give them the gift of an unforgettable golf-themed party for their next birthday…

1. Craft the ultimate invitation
A good party invitation will help set the scene for your child's golfing extravaganza, so don't skimp on the creativity! Whether you're inviting guests to a 'par-tee' or a 'birthday tee', make sure the invitation stands out by including as much golf-themed decoration as possible. Making your own invitations is also a great way to get your child involved in the party planning process, so fuel their creativity…

2. Transform your (club)house
Whether you're hosting in the living room or the garden (if the weather's nice), go the extra mile in creating your very own 18 holes of birthday fun at home. Transform your table into a fairway by using a green table cloth (or astroturf if you're feeling adventurous), decorate the walls with golf-flag-themed bunting, and don't forget to place a few clubs around the place.

3. Dress up
No party is complete without a little dressing up and a golf party is no different. Encourage your guests to dress for the fairway with a traditional Argyle sweater, some short trousers and long white socks and, of course, the classic visor! Give prizes for the best dressed and you could even have a few spare costumes in case any guests get a hole in one…

4. Create a golfing feast
Whether it's golf ball cake pops, sandwiches made with green-coloured bread or plenty of 'grass' (cress), or even lemonade dyed green, there are plenty of recipe choices just waiting to take your golf party to the next level. And don't forget to go all out with the birthday cake. There's plenty of golfing greatness you can ice onto the top of a cake, so let your creative juices spill over.

5. Games
You can't have a golf-themed party without some putting practice (with plenty of great prizes for the best little Tiger Woods in the group), but there are other golf games children will love. Try 'pin the ball in the hole' or maybe 'sleeping alligators', a more golf-course ready version of the classic 'sleeping lions.' There's also plenty of fun to be had by spinning around a golf club, too, just don't do it after food!