5 ways to improve your game at home
Published on 08 February 2019
Too snowy for the course? Too windy for the driving range? Improve your golf game from the comfort of your home…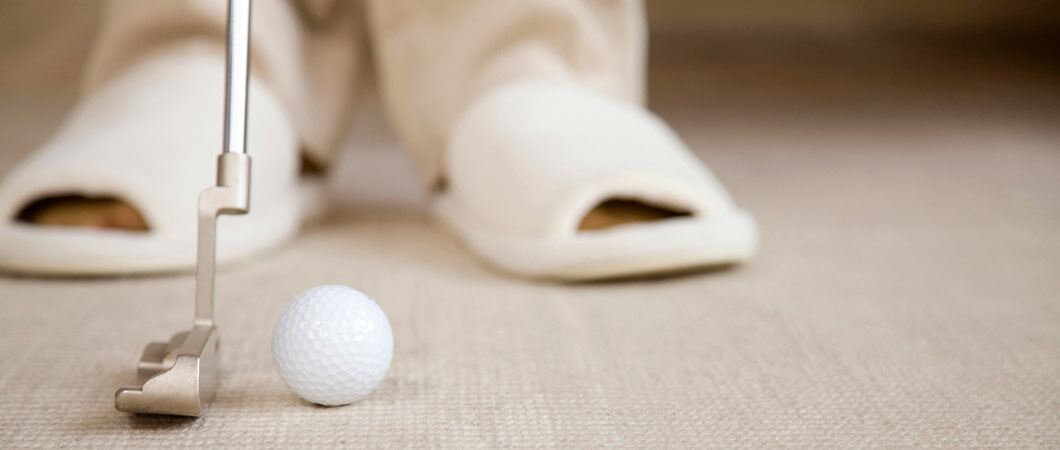 The depths of winter might not sound like the ideal time to work on your technique, but there are plenty of things you can do to take your game to the next level without even leaving your home…

Improve your core
It might sound counter-intuitive, but you can really make a big improvement to your golf game by introducing yoga and Pilates into your daily routine. Both practices work on your core muscle strength, which is hugely important if you're looking to improve your swing. A strong core will help stabilise your body during the swing, meaning you'll be able to hit more powerfully without losing your balance or control of your club.

Practise your swing
Even if you don't have a ball to hit, you'd be surprised at just how helpful simply swinging a heavy club can be for your game. Repeating the swing action over and over can work wonders for both your muscle memory and strength and can mean an extra 15 to 20 yards off the tee when you get back on the course. Don't forget to choose somewhere with high ceilings or, if the weather holds out, head outside.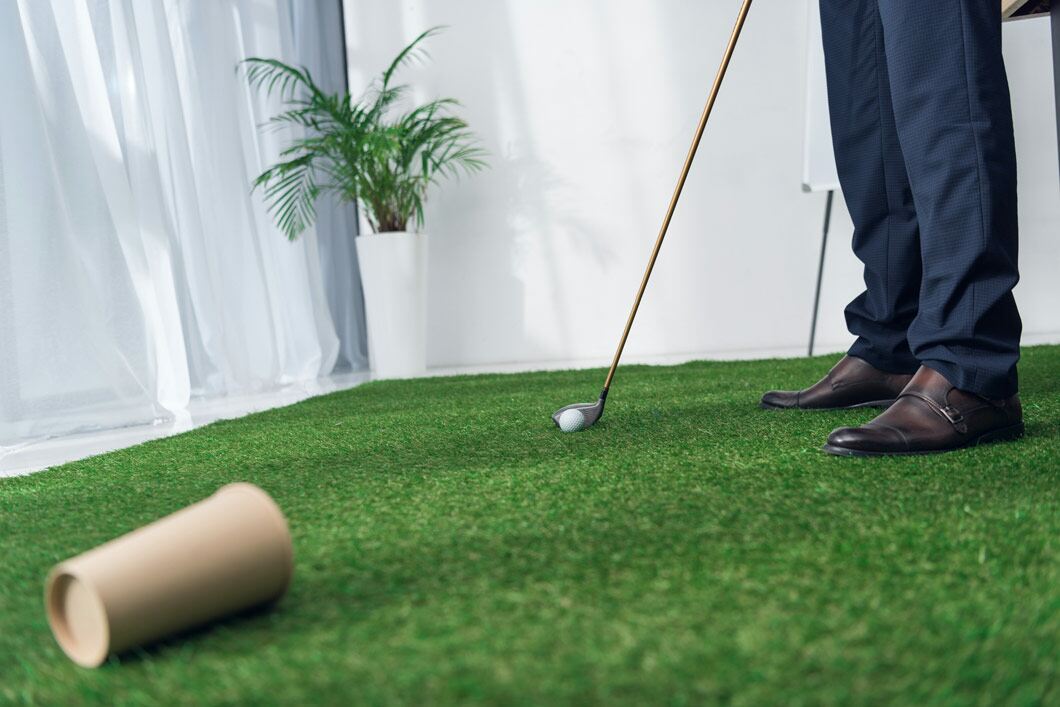 Get a net
If you fancy taking your aggression out on an actual ball, why not invest in a driving or chipping net? A driving net is the ideal way to practise your drives if you have enough swing-space in the back garden — just don't forget to position the net close enough to stop any balls flying over the fence. If you don't want to head outside, opt for a chipping net and practise your short game in the living room, remembering to clear away any valuables before you start.

Putt in the hours
Putting is the easiest part of your game to practise at home because all you need is a putter, a ball and a putting matt (or even a well-carpeted room). These days, there are plenty of 'putt return' machines on the market that will fire your ball back at you, meaning you're ready to putt again straight away. And if that sounds too high tech, you can even opt for the old-fashioned mug!

Watch the professionals
The great thing about golf is that there's tournaments going on all year, so what better way to spend the afternoon than watching some of the world's greatest golfers ply their trade. Watching a professional can give you an insight into what techniques work best and, if you've got a full-length mirror, you can even watch your own technique. That way you can compare yourself to the modern greats and see which part of your game needs work.