6 reasons why you should get golf insurance
Published on 10 May 2019
Is golf insurance the one thing missing from your golf bag? Here are six reasons you might want to change that...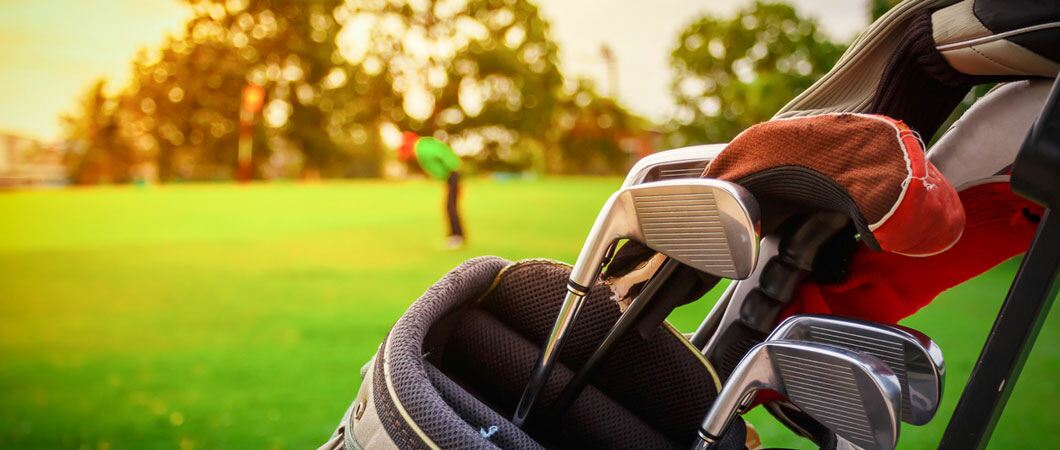 Are you thinking about taking out golf insurance but aren't sure whether you'll actually need it? Here are six reasons why you might…

1. It's a dangerous game
Think golf is a walk in the park? Think again. Plenty of injuries can happen on the golf course, from tripping into a bunker to getting hit by a club that's slipped out your partner's hands, and golf insurance will make sure you're covered for every eventuality. It can also cover you in case you accidentally cause any injuries to fellow players, should they make a claim.

2. It covers any accidents
We all hit the odd wayward shot every now and then, but if you're miscued drive ends up thundering onto the car park and smashing some car windows, you could be hit with a bill for the repairs. Golf insurance could cover you should any accidents like this happen on the course, whether it's a broken window, an accident with a golf kart, or something worse.

3. Golf clubs aren't cheap
With even a cheap set of golf clubs costing hundreds of pounds, it's safe to say you won't want to be shelling out on replacing your clubs if they get lost, damaged or stolen. And most policies will cover your clubs whether they're on the course, in the boot of your car, or even in the clubhouse while you're enjoying that all important post-game pint at the 19th hole.

4. Your other insurance policies might not cover you
If you're clubs get stolen at home or from the boot of your car, they might not be covered by your existing car or home insurance policies, which could see you left without clubs or several hundred pounds out of pocket. So, give yourself that peace of mind with a golf insurance policy that'll protect you against theft wherever you might be.

5. You might play abroad
Whether you're checking out the golf courses in Abu Dhabi or the Algarve, you'll want to make sure you're covered when playing abroad. While some travel insurance policies will cover golf equipment, the vast majority won't. But with a golf insurance policy, you'll be covered wherever you end up going, from the moment you leave home to when you're getting that hole-in-one.

6. You might get a hole-in-one
Speaking of holes-in-one, some golf insurance policies will even cover you if you manage to score one and end up with a hefty bar tab at the clubhouse as a result. Yes, you read that right, your insurance company could actually end up buying a round of drinks. What better excuse do you need to give yourself that peace of mind and get golf insurance?