6 ways to avoid the sun's heat on the golf course
Keep your cool on the course with these tips to avoid the strongest of the summer sun.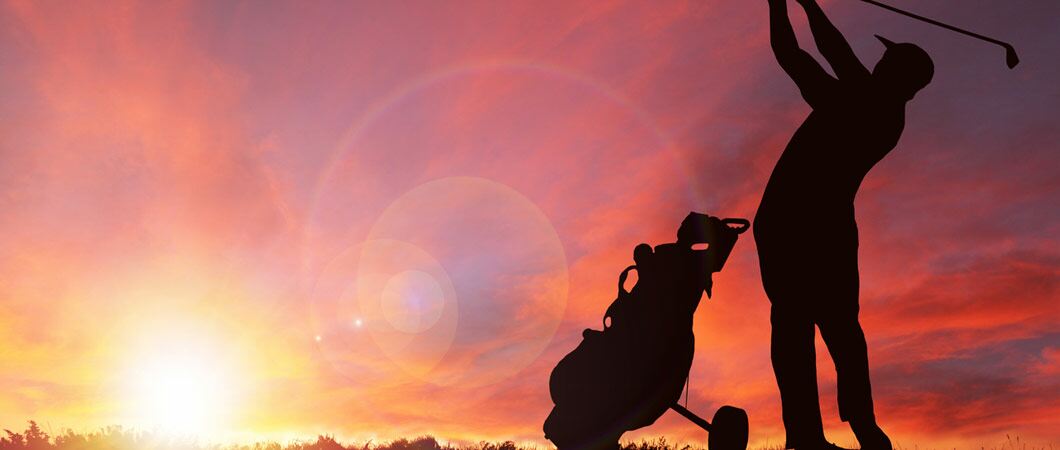 Summer's here and that means plenty of sunny days on the golf course. But from time to time the heat can be oppressive, so avoid the worst of it with these top tips…
Choose your course wisely

Some courses are located on open hillsides or windswept dunes, while others are in shady glens or woodland twists. If you're planning on playing through the heat of the midday sun, why not choose one that has plenty of shade throughout? That way you'll be able to escape every few shots and top up on some much-needed cool.
Cover up

The last thing you want on your scorecard at the end of the day is an unhealthy dose of sunburn or sunstroke, so do what has to be done and cover up. Wear loose-fitting and light-coloured clothing to keep yourself cool yet covered on the fairway – just don't forget to slap on the sunscreen for all those sun-exposed places.
Play early… or late
The sun's most intense heat hits between 10am and 4pm, so try and avoid the peak of this if you can! The beauty of the summer months is that the evenings are often long enough to get in a whole round after work, so think about moving around your schedule and find a time to play that won't leave you as exposed.

Take an umbrella
There's nothing like a sturdy golfing umbrella to keep out the heat of the midday sun, so pop one in your golf bag to ensure you've got mobile shade wherever you are on the course. If you don't fancy carrying an umbrella, opt for a golf cart instead of walking. That way you'll keep your energy levels up and your sun exposure down.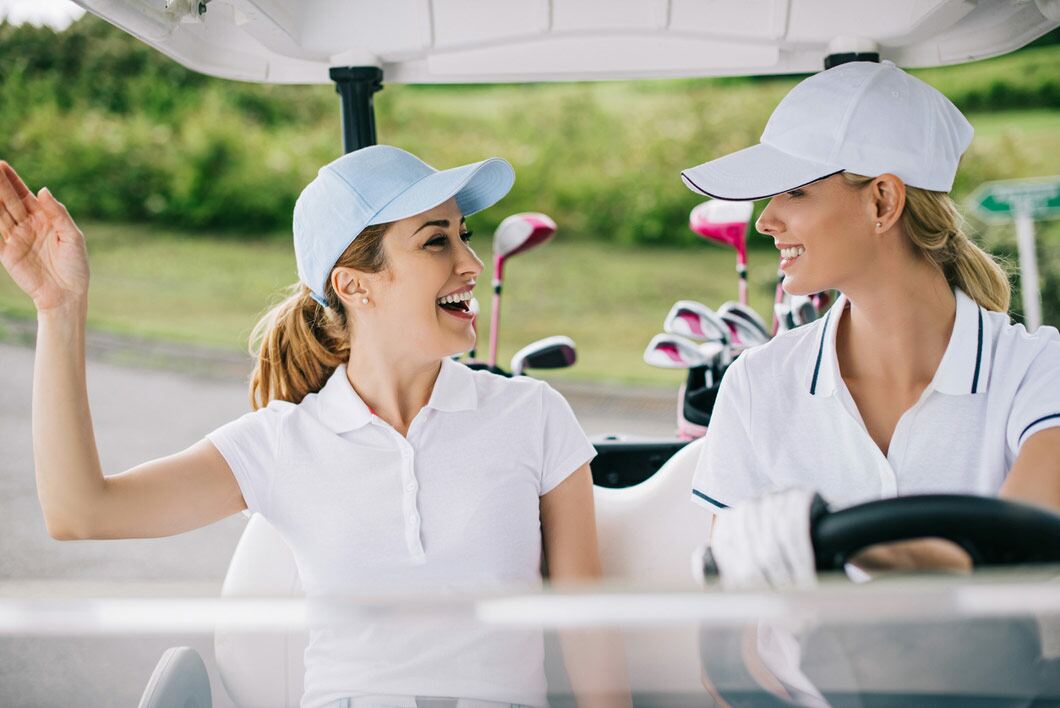 Go for nine
An 18-hole course can take four to five hours to complete, and when it's 30-plus degrees outside that means a lot of time spent in the sun. Keep things brief on the fairway by choosing nine holes over 18 – ideal for fitting in around your busy schedule. Want to know if you should be playing nine or 18 holes? Check out our guide here.

Wear a hat
It's obvious, but a great way to keep the sun off is by wearing a hat. Choose a wide-peaked hat, baseball cap or visor and ensure you maintain good vision on the course so you always know where your ball's gone! Don't forget your sunglasses either – they're essential for keeping your eyes protected in the sunshine.