8 animal encounters you could face on the golf course
Published on 11 April 2019
You could get up close and personal with a whole range of creatures from the animal kingdom while playing golf…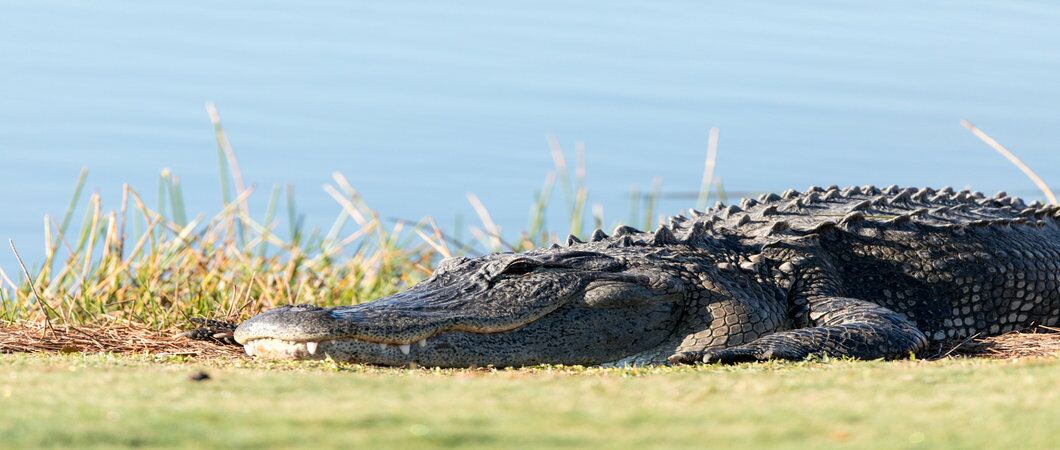 You might think of golf courses as calm, sedate places but you never know when things could turn wild…

Kangaroos

If you're heading Down Under for a round, you might want to watch out for the locals. That's right, it seems kangaroos love to take in some golf and, while some courses use the roos as a selling point, others have been unexpectedly swamped by mobs of marsupials.

Hornets

During the 2014 Malaysian Open, Spain's Pablo Larrazabal was attacked by a swam of hornets on the 5th hole. He was stung 20 times and only escaped by jumping into a nearby water hazard. Sounds more painful than missing a putt on the 18th!

Alligators

With all their water hazards and lakes, Florida golf courses are popular hang-out spots for local alligators. And while they might spend most of their time sunning themselves at the water's edge, we wouldn't fancy trying to fish a wayward ball out of the drink!

Snakes

Indiana Jones didn't much like snakes, and we don't blame him. But with such lush greenery, golf courses both here in the UK and around the world are popular spots for snakes. Just make sure there aren't any hiding in the hole when you go to retrieve your ball!

Bears

Thankfully, bears tend to stay well clear of people, but at one course in British Columbia, Canada, a baby bear was spotted by golfers playing with the flag! We'd probably choose to give that hole a miss in case the cub's mother came back.


Bob
cats
A species of wildcat native to North America, bobcats
are usually nocturnal animals that aren't seen by humans. However, on some mountain golf courses, these beautiful cats can be seen playing out on the fairway.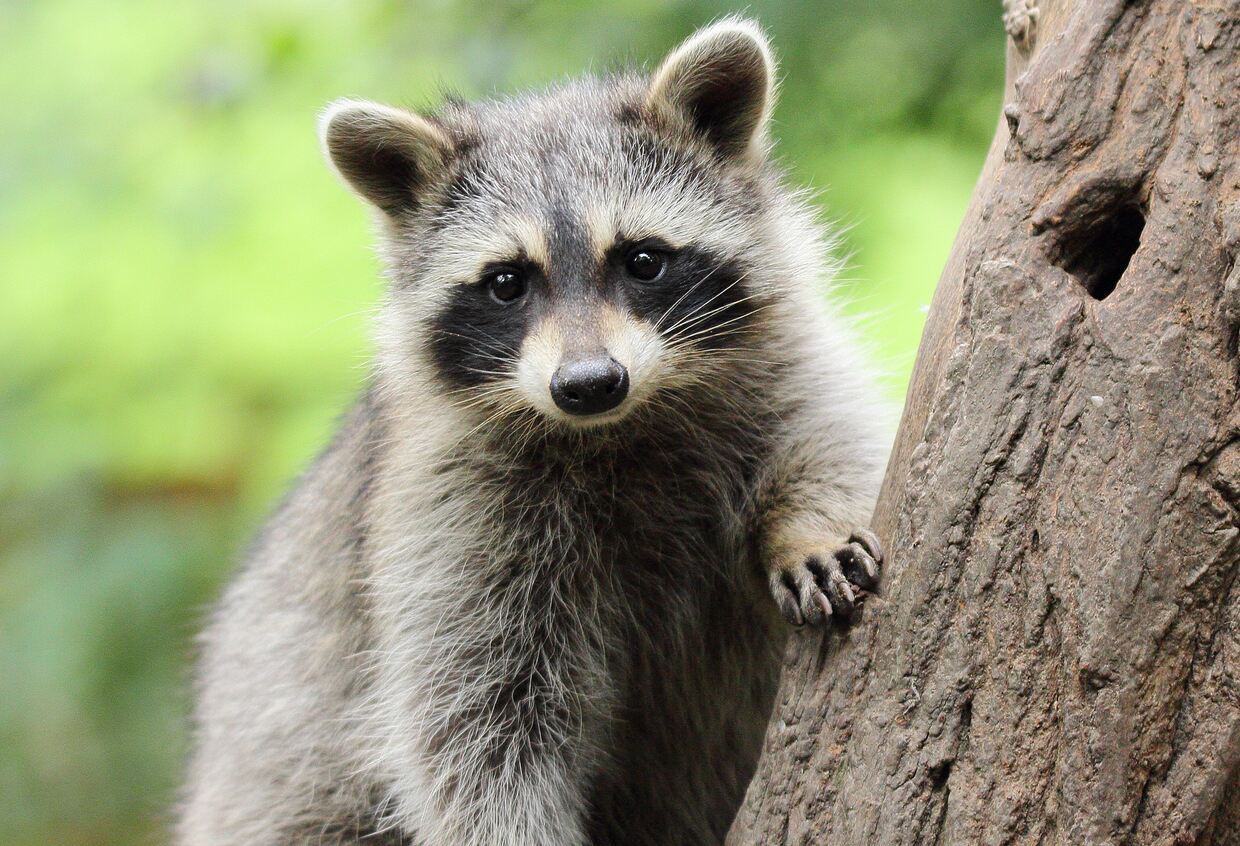 Raccoons
Another North American native, raccoons can be a pesky guest on golf courses, stealing golfer's food and generally causing mayhem. They might look cute, but they can be aggressive if anything (or anyone) gets between them and their snack!
Giraffes
Fancy a game of golf on the wild side? Well a quick round in South Africa could soon turn into an impromptu walking safari if you came across some grazing giraffes walking onto the course!
Let's just hope there aren't any lions following them.