A guide to golf simulators
Published on 07 May 2002
Learn about everything you'll need to recreate a round of golf from the comfort of your own home.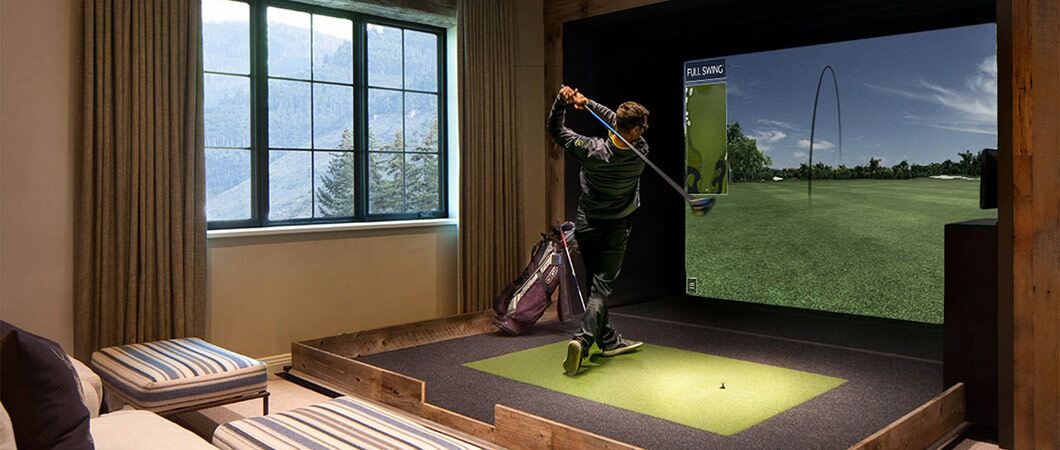 Advances in technology have made a virtual game of golf a reality. Read on for a rundown of all the kit you'll need…

Mats
You get what you pay for when building a golf simulator, and a mat is one of the most important parts of your kit. Expensive options will be hard-wearing with a realistic turf surface, while those at the more affordable end of the market will likely wear down much quicker. Be warned – these are heavy items and usually come with expensive shipping costs.

Projectors
Finding the right projector is one of the trickier parts of building your simulator, so you may want to enlist the help of an expert to ensure everything works as planned. A professional can guide you through all the potential pitfalls associated with resolution and lighting. If you fancy sourcing a projector yourself, make sure you pick up an impact screen too.

Nets
A good quality net will save your home and interiors from feeling the force of your best swing. You may want to add extra coverage to protect against wayward and sliced shots and if you're planning on using a projector you'll need an impact screen to project on to. Their large surfaces immerse users in the action and soften the impact of shots, but they should always be installed with the added safety of a net. You could replace the projector with a TV or computer monitor, saving the cost of an impact screen but nets are always essential.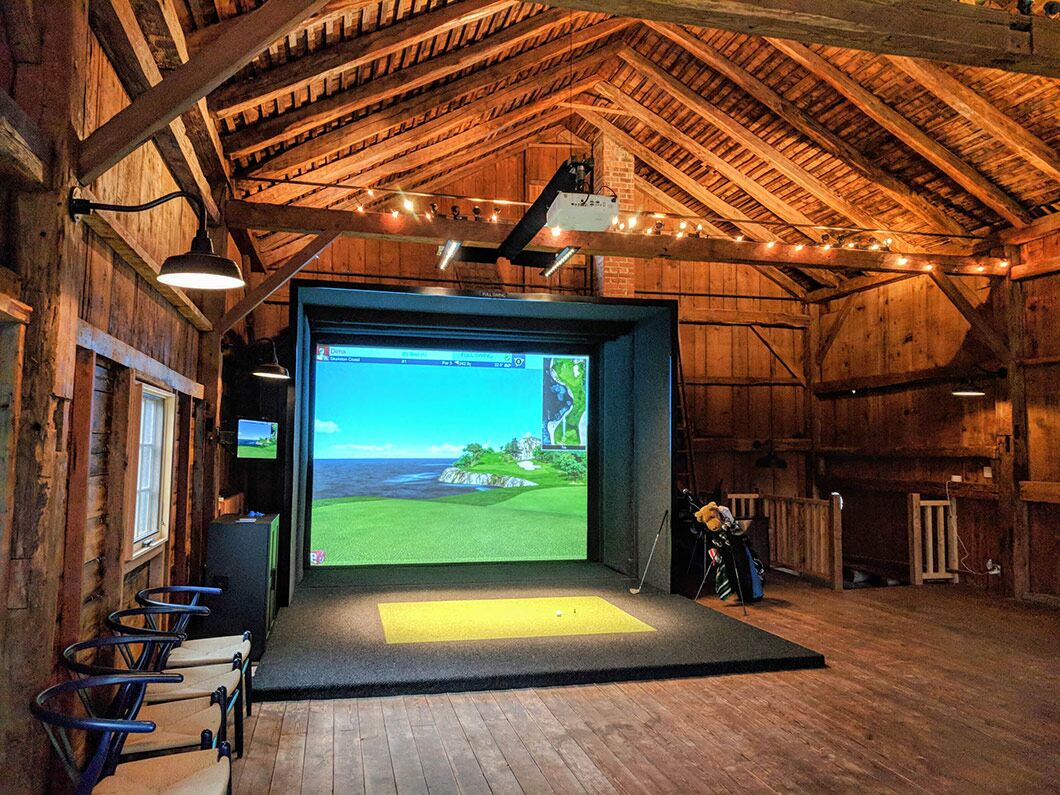 Simulators
Simulator is the combination of a sensor system and software, the two most important parts of your home setup. The sensors measure the trajectory of shots, with the better quality options gauging higher accuracy. The software will determine the appearance of your simulation and features available.

Computers
Although the vast majority of simulator packages will need a computer to run software, the hardware is often the most overlooked piece of kit in a home setup. You may already own a suitable laptop or desktop system, but it may be worth purchasing a graphic card for a better experience and even considering buying a dedicated machine to free-up a device already in demand.