An introduction to 2020's new World Handicap System
Published on 24 January 2020
New rules introduced this year should level the putting green for golfers worldwide.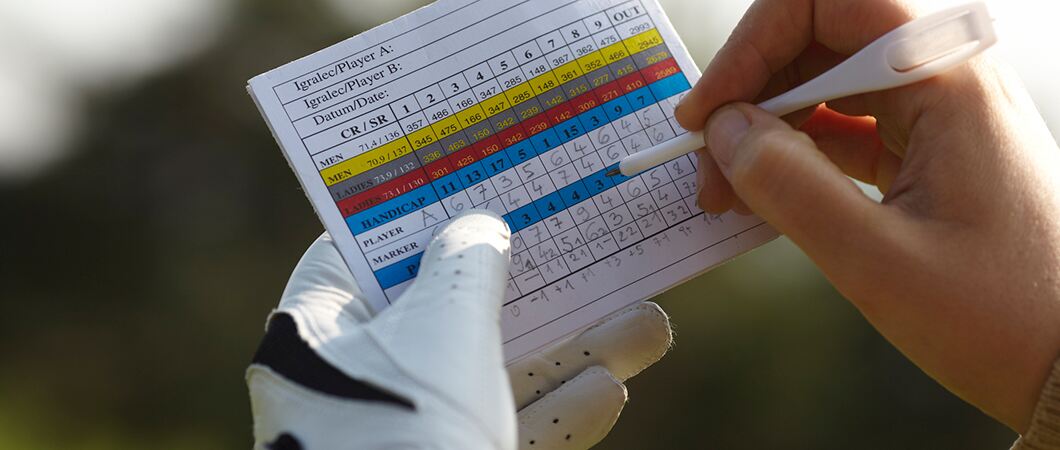 The golfing world is set for a big change in the new decade as the World Handicap System standardises rules and encourages new players to the game…

What is the World Handicap System?
There are six different handicap systems in the world and while they work well in their respective homes, the United States Golf Association and the R&A believe it's time to unify them for a fairer game under the World Handicap System (WHS).

You may have already come across the WHS in the US, Australia and other countries that have adopted the rules, starting in January 2020. Golf clubs in England, Scotland, Wales and Ireland will implement the new system from the 2 November this year.

How does the new system work out your handicap?
The WHS has two main components – the Rules of Handicapping and the Course Rating System.

Under the new handicapping rules, only eight of your past 20 rounds are needed for a handicap index and only 54 holes are needed to qualify in any combination over nine or 18 holes. The handicap index will update daily using a Course Conditions Adjustment (like a competition scratch score) to give a more responsive result.

Over 3,000 courses were rated for the first time in preparation for the launch. A slope rating is used to indicate the difficulty of a course for the 'bogey' golfer relative to a 'scratch' player. A playing conditions calculation is also factored in to ensure your index isn't negatively affected by the weather.

What is the benefit of the new system?
A universal system allows golfers to measure their skill level against players on any course in the world. Daily updates to the index mean that handicaps reflect player's ability in a responsive and accurate way, while a playing conditions calculation means your handicap won't fluctuate with poor conditions.

Will the new system be adopted by everybody?
The new handicap system was developed with the help of a committee with representation from 15 countries, ensuring golfing cultures from around the world are considered. Seminars were held in 2019 to help educate and implement the new rules.

The WHS will be implemented by the following countries in the months shown below:
| | |
| --- | --- |
| January | Argentina, Australia, Canada, India, Mexico, Panama, Republic of Korea, South Africa, United States, Uruguay and Venezuela |
| February - April | Hong Kong, New Zealand, Singapore and Sweden |
| May - August | Portugal |
| September - December | Great Britain and Ireland |

Will my handicap change under the new system?
Existing handicap records will be used to generate players' first handicap index. England Golf report that most players will be within one stroke of their current CONGU handicap. The new system will feature a maximum handicap limit of 54.0 across all golfers.For more information on the World Handicap System visit whs.com.