Best Mother's Day golfing gift ideas
Is your mum a golf fan? Make your Mother's Day gift a hole-in-one with one of these great ideas…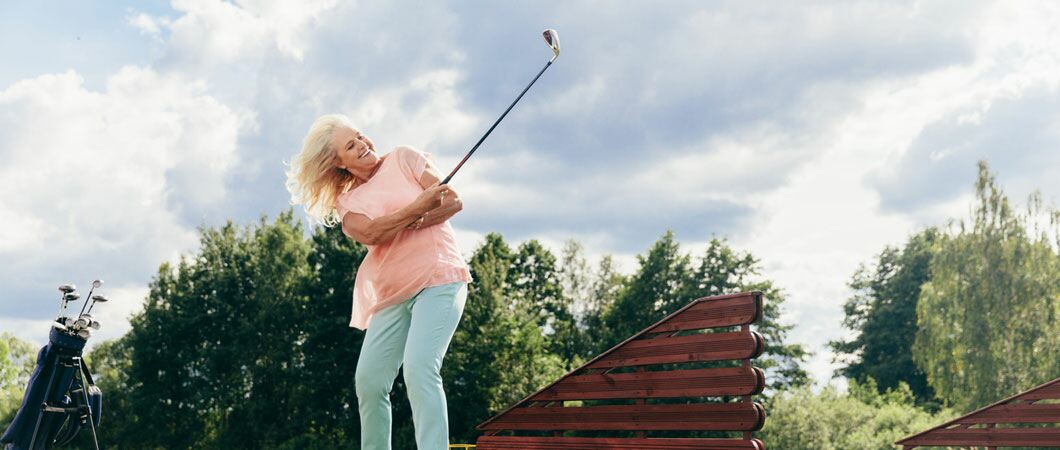 Mothering Sunday is just around the corner and if your mum's a golfer, why not treat her to one of these great gift ideas for every price range…

Cashmere sweater
A cashmere sweater is essential clothing for those heading out onto the course in all weather, and every golfer should have one in their wardrobe. The ultra-soft material is eight times warmer than sheep's wool and its lightweight feel make it ideal for activities like golfing. Check out our range of cashmere sweaters and cardigans, and why not complement it with a classic cashmere scarf?

Massage gift card
The twists and turns of a round of golf can take its toll on the body, so why not treat your mum to an indulgent massage? There are plenty of day spas around the country that offer a range of treatments — from vigorous deep-tissue to a gentler aromatherapy massage — meaning you'll be able to find just the right escape for your mum.

Golf socks
Keep your mum's feet toasty on the fairway this year with some high-quality golfing socks. Our collection of golf socks come in a variety of colours and a range of designs based on the classic argyle design. For extra comfort, choose from cotton or bamboo fibres, which are antibacterial and naturally wick away moisture from the feet.

Round of golf
It might sound obvious, but sometimes the best gift you can give is your time. And what better way to spend four or five hours of quality time with your mum than hitting the course together? Not only is a round of golf great exercise, it's also an excellent chance to catch up about all the latest goings on in your lives. Just don't forget to treat yourselves at the 19th hole afterwards.

Golf weekend
If mum's looking to up her game, why not sign her up for a golfing weekend? A weekend of tailored tuition with a professional coach can be the perfect way for your mum to take her game to the next level, and with most taking place in some of the UK's best country resorts she'll be able to indulge both her game and herself when the clubs get put away.