Could you break these 10 world records?
Published on 21 February 2019
How many golf balls do you think you could hold in one hand?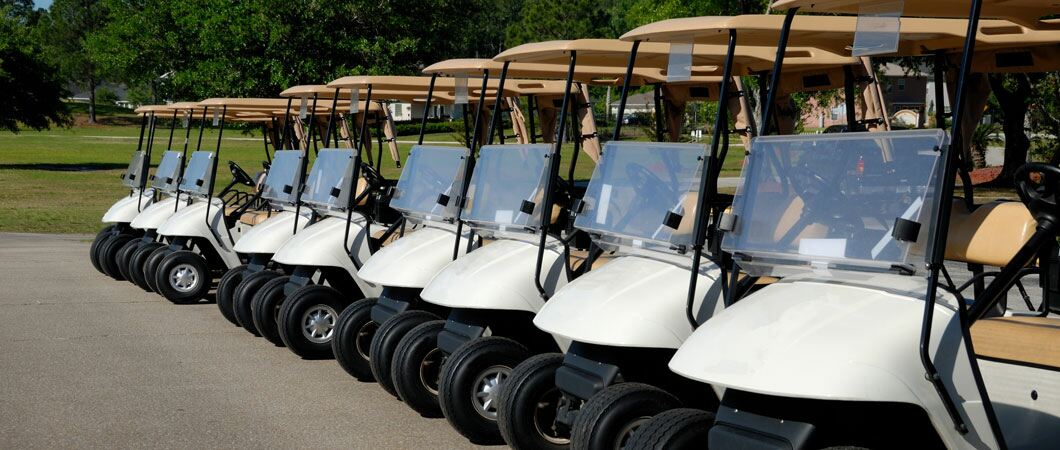 Fancy getting your name in the record books? See how many of these golfing world records you could beat…

Biggest collection of golf clubs
Robert Lantsoght from Malaga, Spain has a collection of 4,393 golf clubs that he's been amassing for almost 30 years. Each one is kept on display at Robert's restaurant, with many hanging from the ceiling over diners' heads.

Lowest 18-hole score using just one club
Back in 1987, American Thad Daber posted an impressive two-under-par 70 at the World One Club Championship at Lochmere Golf Club in North Carolina. That might not sound record-worthy, but Thad played the whole round using just one club: his 6-iron.

Fastest golf cart
Of course, we wouldn't recommend modifying one of the golf carts at your local club, but you might be interested to know that back in 2014, American Robby Steen clocked 118.76mph in his cart called "Bandit".

Youngest female hole-in-one
In July 2006, at the age of just 5 years and 103 days, Soona Lee-Tolley from New York, USA became the youngest female to ever hit a hole-in-one at the 125-yard, par-3, 7th hole at Manhattan Woods Golf Club.

Longest drive in competition
American Mike Austin shot an amazing 515-yard drive during the US National Seniors Tournament at the Winterwood Golf Course in Las Vegas. Despite his drive, Mike still managed to hit a bogey on the par-4 hole, proving once and for all that length isn't everything.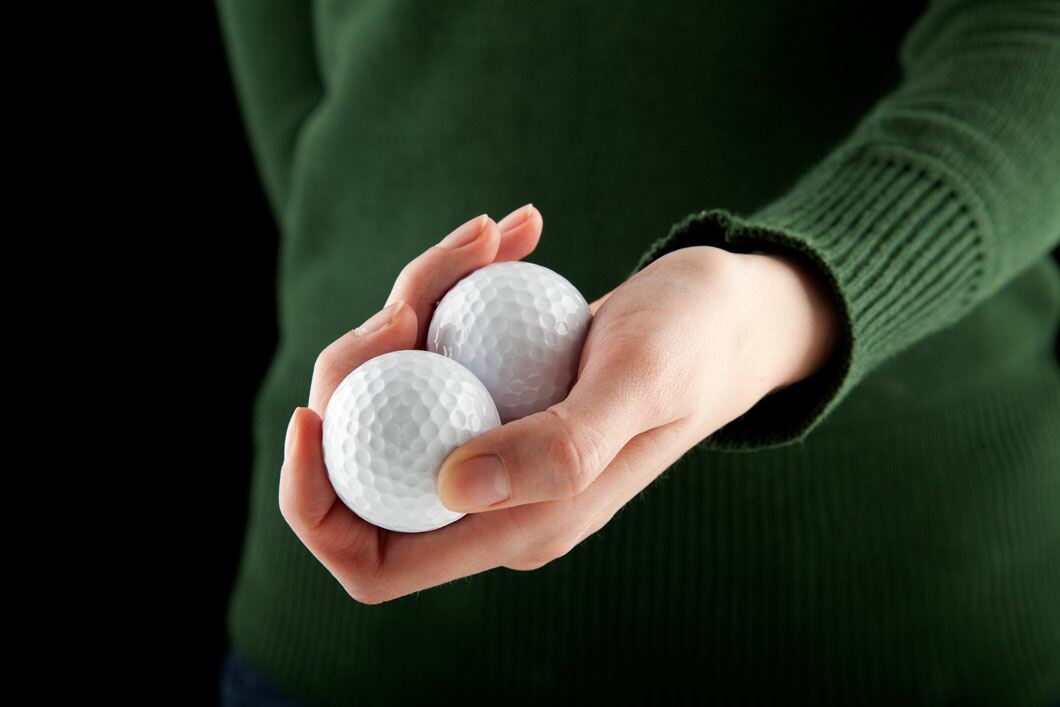 Most golf balls held in one hand
For some reason, Silvo Sabba from Italy managed to hold 27 golf balls in one hand back in 2012. Whether it's possible to beat this number remains to be seen, but at least you'll be able to practise in the comfort of your own home.

Greatest distance between two rounds on the same day
In 2006, John Knobel from Australia managed to clock up almost 10,000 miles between rounds of golf after he followed up a morning round at The Coast Golf Club in Sydney with a flight to New York and a game at Forest Park Golf Club in Woodhaven.

Longest hole in the world
If you happen to be in Sano, Japan, why not see if you can check out the longest hole in the world at the nearby Satsuki Golf Club? The par-7, 7th hole is a whopper, coming in at a staggering 964 yards.

Most holes played in a year
No, this record isn't held by the current President of the United States but by Canadian Chris Adam, who clocked up 14,625 holes at the King Kamehameha Golf Club in Wailuku in Hawaii. In total, Chris played 809 full rounds and seven half-rounds in 2012.

Most majors won
Perhaps the greatest of all-time, American Jack Nicklaus won a total of 18 majors in a career spanning more than 25 years. Compatriot Tiger Woods isn't far behind, though, having won 14 to date, although his last victory came back in 2008.