Footgolf and other golfing reincarnations
Published on 06 April 2020
Looking for a new golf experience? These takes on the classic game could be just the ticket.
As golf expands to welcome new players, evolutions of the game have come thick and fast. Here are a few of our favourites

Footgolf
No prizes for guessing what footgolfers use instead of clubs on the fairway. This popular game has brought the world of pars, bogeys and water hazards to a new audience, by borrowing punts and passes from football for a completely new playing experience. Traditional clubs across the country have adapted courses by adding larger holes and welcoming a surge of new patrons.

Topgolf
Topgolf is so much more than a slick driving range. It's microchipped balls record where your shots land as you aim at outfield targets. The result is an oversized dartboard style game with an instantly updated scoreboard. The social sport allows you to compare scores with friends from the comfort of a covered range, and you can order food and drink to your tee.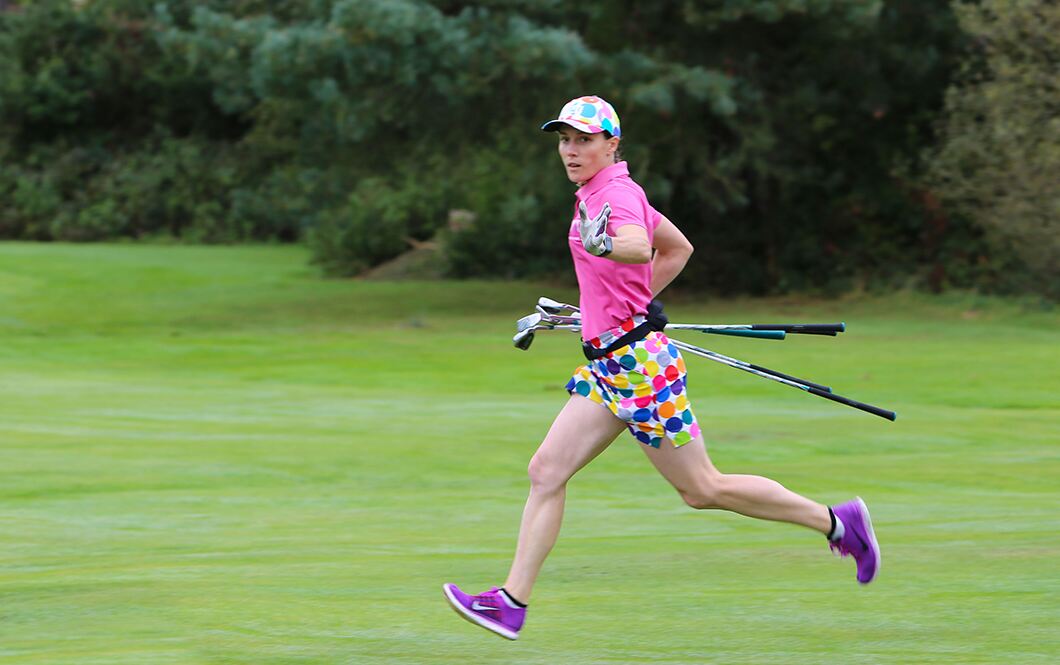 Speedgolf
Golfers looking to raise their heart rate should try this faster-paced version of the game. Expect to play 18 holes in under 80 minutes, or 9 in less than 40, as players are free to run between strokes. Your speed and technique are taken into consideration as time and shots taken are combined for a final score. The British Speedgolf Championships have been held every year since 2014 and in 2018 the game adapted even further with the first pairs championship.

Supagolf
Supagolf takes the fundamentals of the traditional game and adds larger balls and larger club heads for a twist on the timeless classic. It's almost impossible to lose one of the brightly coloured balls that are designed to replicate conventional swing qualities while travelling no further than 100 metres. Even putting greens have had a makeover as holes are made two and a half times bigger.

Flogton
The game of flogton, "not golf" spelt backwards, is regulated by the Alternative Golf Association (AGA). The authority's founding members noticed that many sports around the world use a different set of rules for players of different abilities and applied the idea to golf. The ten rules of the AGA include the licence to tee the ball anywhere on the course and were created to attract new players.