How to maintain your clubs and equipment
Published on 15 April 2020
Here's our 5 quick tips to help you keep your golf gear in top nick.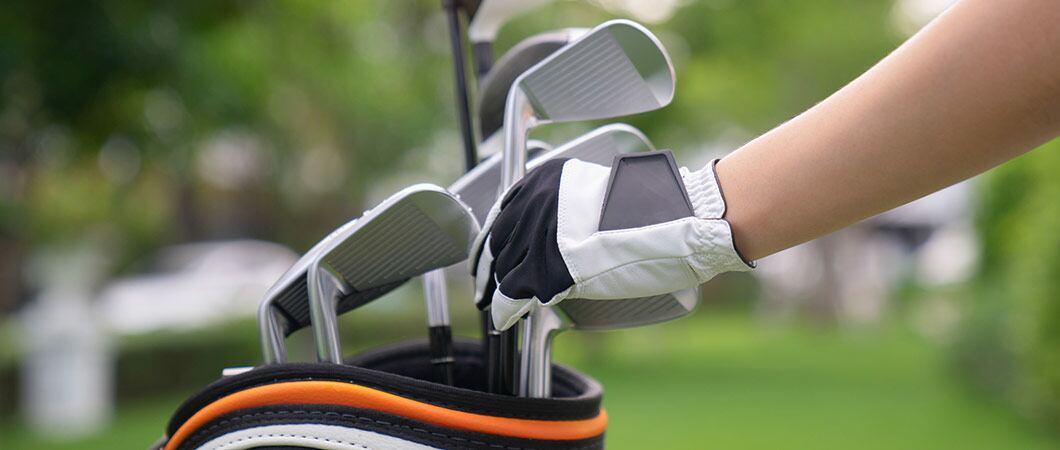 The contents of your golf bag are no small investment. See your golfing equipment through to next season and beyond, with our quick guide to essential care and maintenance.

Store clubs properly
The best place to keep your golf clubs is indoors in a cool, dry place. Avoid storing them for long periods in the trunk of your car or in a place that gets too hot. High temperatures can cause the glue holding the grip and club head in place to weaken, damaging your clubs and leading to expensive repairs or replacements.

Never put your clubs away wet
Keep rust at bay! Putting your clubs away wet can promote rust on the shaft. Always make sure you dry down your clubs properly before putting them away for long periods, in order to keep them in the best possible condition for the next time you play.

Keep clubs clean
Give your clubs a proper clean with warm, soapy water. If your irons are particularly dirty, let them soak for 5-10 minutes, though always be careful not to submerge the hosel. Scrub the grooves with a soft-bristled brush or toothbrush to remove any fine bits of dirt or grime and don't forget to dry them down properly once you're done.



Check your grips
Solid grips are essential to your game, so it's important to take the time to check for signs of wear and tear. Keep an eye out for any slickness or worn areas that may lead to cracks. Re-gripping is something you can easily do for yourself and grip should generally be replaced at least once a year.

Cover your woods
Woods are more delicate and easily damaged than your irons and drivers, and will benefit from being stored with covers. Head covers will protect your woods from any unwanted dings and save you having to shell out on untimely repair or replacement costs. Your irons don't really need covers to keep them protected, though it is good practice to put a cover on your putter.