Jordan Spieth – the man behind the Open champion
Published on 03 August 2017
After his Open win, Jordan Spieth is being tipped for genuine greatness. We learn a few little-known facts about the American golfer…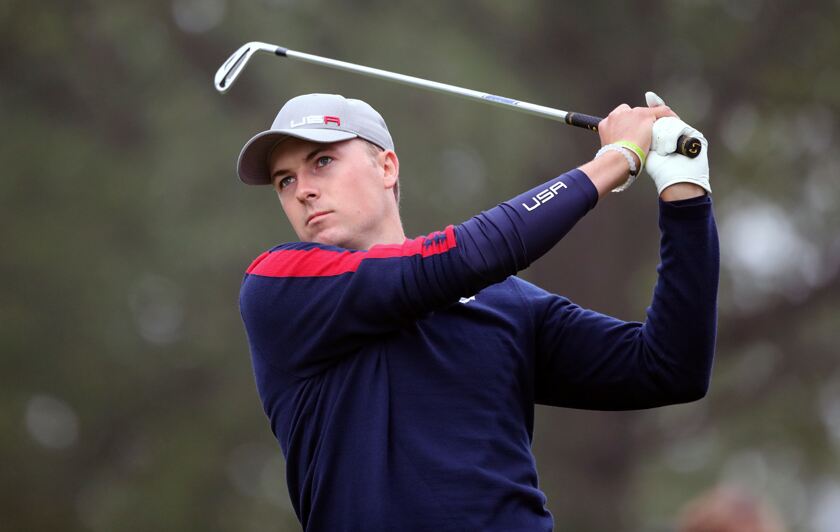 There's more to Jordan Spieth than just golf. Peter Byrne/PA Wire

At just 23 years old, Jordan Spieth has done something only 11 other golfers managed throughout their whole career – win 3 of the 4 Major tournaments.

His recent Open victory at Royal Birkdale ranks him alongside the likes of golfing legends Arnold Palmer and Walter Hagan.

Many are now saying that the Texan-born golfer could go on to become one of the true greats, hitting the heights of Tiger Woods in his prime.

We take a look at a few little known facts about the Jordan Spieth.

Sporting family
Spieth is not the only member of his family that's good at sports. His brother Steven is a professional basketball player and has been chosen to play for the Dallas Mavericks in the NBA Summer League in Las Vegas.

And Jordan was a bit of an all-rounder in his youth, with baseball his first love. He was a left-handed pitcher but gave the game up at the age of 12 to focus on golf - which he plays right-handed.

Early bloomer
The victory at Royal Birkdale has double meaning for Spieth. As a youngster he was runner up at Hesketh – just down the road from the Open venue.

In 2008, the then 14-year-old finished second in the Junior Open. He was beaten by Thailand's Moriya Jutanugarn, who became the first girl to win the event.

He also missed out on his high school graduation in 2011 as he was playing in the Byron Nelson Championship on the PGA Tour. He finished in a tie for 32nd.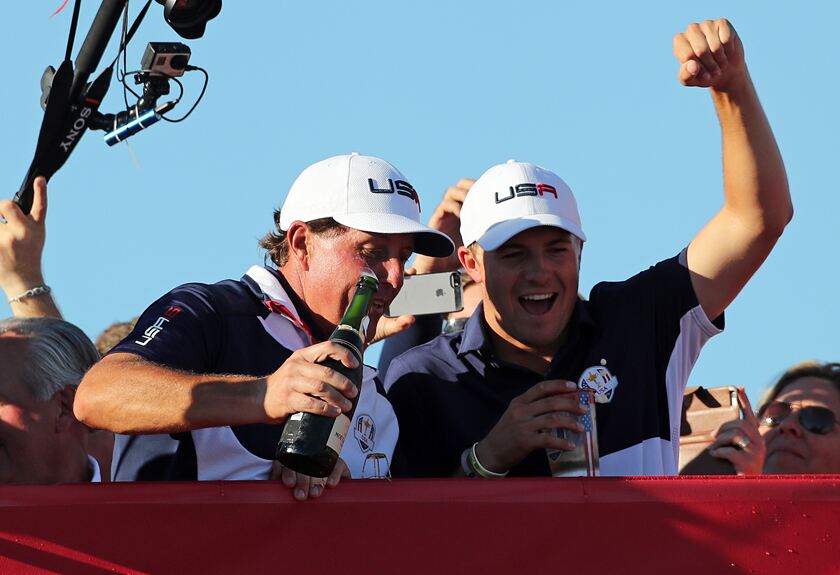 Mickelson and Spieth often play rounds of golf for fun. Peter Byrne/PA Wire

Playing with friends
As a local boy, friendship has always been important for Spieth. When he was competing in the 2015 Masters in Augusta, he rented two houses - one for him to sleep in and the other to hang out with friends and family.

His friendly ways have also transferred into the golfing world – he regularly takes spring break holidays with fellow golfers Rickie Fowler, Justin Thomas and Smylie Kaufman.

And he's also an occasional member of ''money games'' – these are organised by Phil Mickelson in practice rounds before tournaments.

Charitable nature
Combine his generous nature with his close family, Spieth established the Jordan Spieth Charitable Trust in 2015.

It was inspired by his younger sister Ellie, who was born with a genetic disorder. The trust focuses on special needs youth, military families and junior golf. He's also held charity shootouts and concerts to raise money.