Should I take golf lessons?
Published on 05 April 2019
Tempted by the idea of golf lessons? Here's a few things to consider before signing up…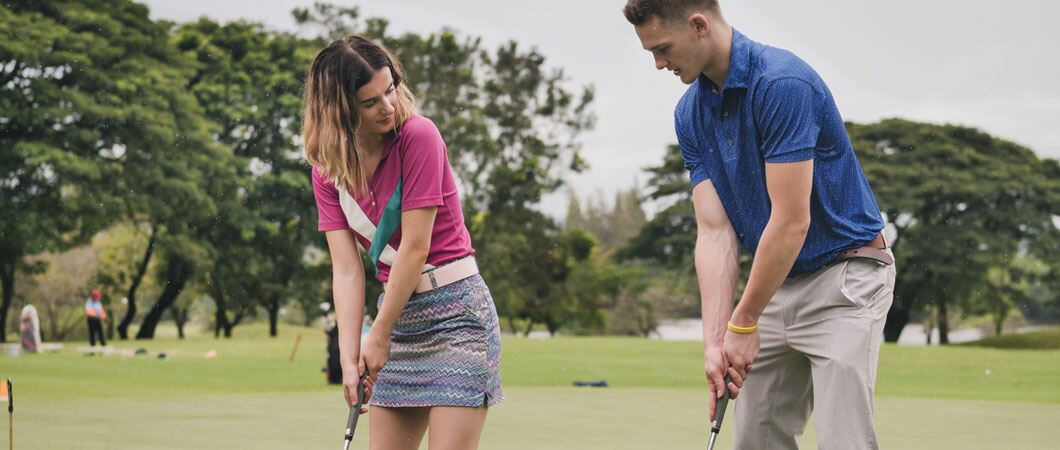 Thinking of signing up for golf lessons but aren't sure whether you're ready to take the plunge? Here are some questions you should ask yourself before you head to the tee.

Does the price work for you?
As with everything in life, golf lessons come at a range of prices so it's worth shopping around to find a rate that works for you. As a general rule of thumb, golf lessons aren't cheap, but if you do a bit of research online you might come across some block-booking discounts – or even a free course that could be just as enlightening as some of the pricier options out there.

Do your goals match your level of commitment?
Signing up for golf lessons will mean committing to a regular session and sticking to it. To really get the most out of lessons, the more regularly you practise the better and that probably means taking time out of your schedule on a weekly basis for coaching. If you can't match that type of commitment, then consider whether lessons are right for you.

Does the coach come recommended?
If you're investing in golf lessons, you'll want to make sure you're getting the best tuition you can afford, from a coach you can trust. Before signing up with a particular coach, do a little research online and read any reviews available. If the coach is affiliated with your club, ask around in the clubhouse and try and get some feedback from other players.

Should you have 1-to-1 lessons?
Whether you opt for 1-to-1 or group lessons will largely depend on your level of commitment, how much you're willing to pay, and local availability. However, it's safe to say if you're really looking to take your game to the next level the best way to do this is to invest in dedicated, 1-to-1 time with a trained professional.

Will you get on with the coach?
That depends entirely on you and the coach you choose. Taking lessons from a coach you like might help you learn quicker, but unfortunately there's no way to ensure you'll get on with the trainer before you actually start. Read any online reviews and ask around to see if the coach comes well recommended.

Do you want to take lessons?
It might sound obvious, but before investing in any golf lessons you should really be sure that you actually want to take golf lessons! If you're the type of golfer who just likes to get out on the fairway and aren't too bothered about putting in the effort to improve your game, then spending time and money on lessons is probably not the right choice for you.