The 5 best US golf courses
There's a chance the grass may be greener on the other side of the Atlantic, at these classy courses…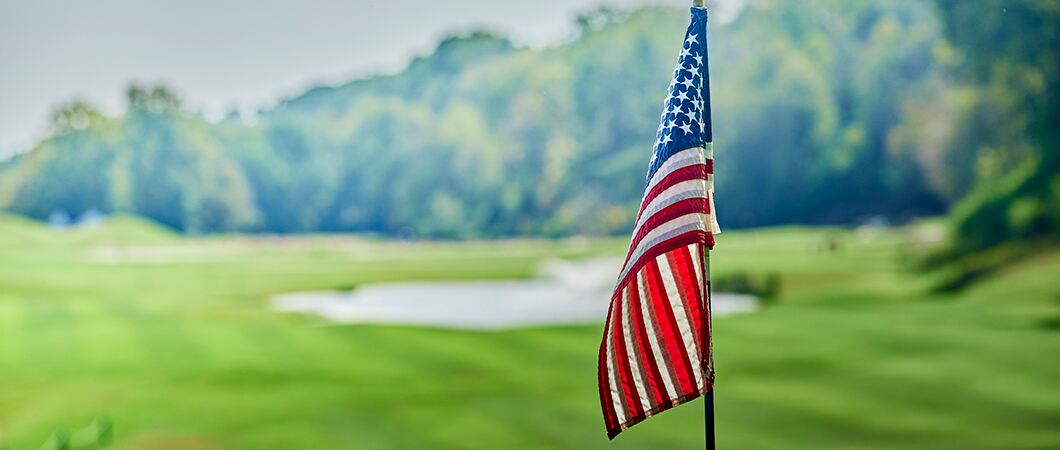 Hosting three of the world's four majors and home to 43% of all golf courses in the world, there's sure to be a US golf course that suits every taste. Here we present 5 of the best…

1. Pine Valley, New Jersey
Consider yourself lucky if you ever get the chance to play at this golfing Mecca. Consistently ranked the number one course in the United States, this New Jersey gem only opens its doors to the public for the Crump Cup – a tournament for amateur golf's best, held annually in September. Often regarded as the most unique 18-hole collection in the world, the course features classic holes and surprises at every turn thanks to the work of golden-era architects.

2. Augusta National, Georgia
Don't let the name deceive you, Georgia's primary course is geared to the month of April and the Masters, held here since 1934. No other 18 holes on this list have been tweaked and tinkered with more than 'the National', but design standards have never dropped. If you're well connected enough to be invited by a patron, or 'green jacket' as they like to be known, you'll be transported to an Oz-like fantasy-land, covered in perfectly painted greens and ponds dyed blue.

3. Cypress Point, California
Former United States Golf Association president Sandy Tatum christened Cypress Point as the Sistine Chapel of golf. And you could be forgiven for describing tee off on the California coastline as a heavenly experience. If Augusta is a polished wonderland, Cypress Point sits you comfortably alongside crashing waves and in large parts, the untouched beauty of nature. A divine golfing creation that's resisted the urge of nips and tucks, and oozes timeless appeal.

4. Shinnecock Hills, New York
Long Island, New York hosts the state's most prestigious links golf. The course constantly tests those fortunate enough to play here, and as a result the venue has hosted the US Open across three centuries. Although largely untouched for 50 years, in recent times trees have been removed, adding an extra layer of difficulty as golfers grapple with the effects of the wind. A test for every club in the bag.

5. Oakmont Country Club, Pennsylvania
Pennsylvania's unforgiving course is notoriously difficult, with a combination of narrow fairways, speedy greens and a bounty of bunkers. The challenge is made even more unique as there's what's believed to be, the world's only church pews-style bunker, plus no water hazards to navigate. The large sandy expanse is found by holes three and four, broken up by rows of grass that prove a stumbling block for even the world's best golfers.