The best golf courses in Germany
Published on 29 August 2019
Get out of the biergarten and onto the fairway after Oktoberfest, at one of these breathtaking German courses in and around Munich…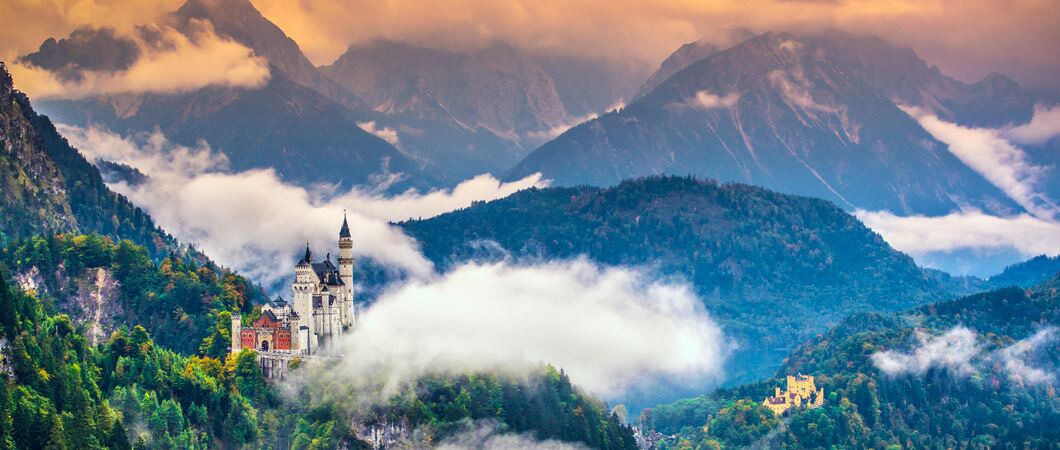 Oktoberfest is around the corner, and if you're heading to the world's biggest beer festival you'll want to sober up and enjoy these great golf courses…

München Eichenried Golf Club, Munich
Drive north-east out of Munich for 30 minutes and you'll find Eichenried Golf Club, home to one of Bavaria's best-known courses. Since it opened in 1989, Eichenried has hosted stars like Lee Westwood and Rory McIlroy at the BMW International, but you don't have to be a pro to enjoy the beautifully-manicured fairways of Eichenried's three nine-hole courses.

Hardenburg Golf Club, Northeim
If you're venturing north out of Munich, make sure your itinerary takes in the small town of Northeim, near Hanover. Outside of Northeim sits majestic Hardenburg, a fun and enjoyable 24-hole course that'll keep golfers of all abilities happy. The stand-out hole is the signature par three 11th and its island green shaped like a boar's head, a legendary animal in the area.

Olching, Munich
Near the small town of Olching, north west of Munich sits the Olching Golf Club, an unassumingly beautiful course that feels more Buckinghamshire than Bavaria. But fear not – you're very much in Germany as the course's tight fairways twist through lush countryside. And at the end of your game, you'll be able to enjoy the 19th hole in the club's spectacular traditional Bavarian clubhouse.

Hamburger Golf Club, Hamburg
Another must-play for golfers heading north after their Oktoberfest celebrations can be found near the northern port city of Hamburg. The Hamburger course opened back in 1930, and while there have been a few changes over the years, much of the original design remains. The course's wooded location makes for a calming, if challenging round.

Golf Valley, Munich
The final course on our list is the stunning Golf Valley located near the foothills of the Bavarian Alps. Alongside a driving range and a nine-hole golf park is the club's main attraction, the 27-hole designer course. Island greens and a landscape of lakes gives the course a championship feel – the perfect place to unwind after a few days at Oktoberfest.