The best golf movies ever made
Published on 08 November 2018
We've gathered a list of the best movies about golf to give you some inspiration for your next movie night...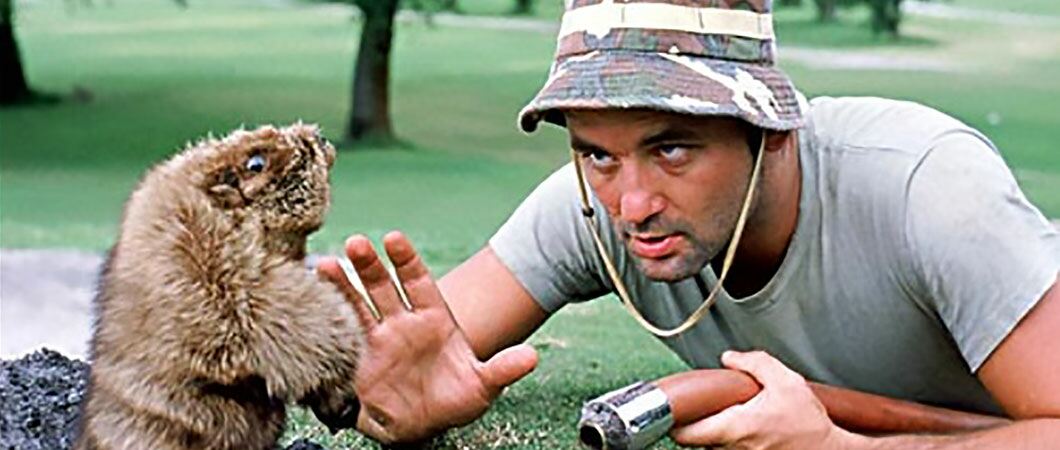 As winter approaches and the weather cools off, what better way to spend an evening than settling in with a great movie about your favourite sport?

Here's our selection of the greatest golfing tales to ever hit the big screen…

Caddy Shack (1980)
Cult classic Caddy Shack has been called one of the funniest sports movies ever made by Time magazine. It follows young Danny Noonan (Michael O'Keefe) as he works as a caddy at an exclusive golf course. However, it's the subplots where the comedy really comes alive. Chevy Chase stars as a talented golfer who mentors Danny, while Bill Murray plays a dim-witted greenkeeper tasked with tackling an infestation of gophers.

Tin Cup (1996)
One of the few romantic comedies set on the fairway, Tin Cup stars Kevin Costner and Rene Russo as lovers who meet at the tee. Costner stars as Roy McAvoy, a promising golf-pro with a bad attitude who falls for his new pupil, Dr Molly Griswold (Russo), who just so happens to be the girlfriend of golf superstar David Simms (Don Johnson), McAvoy's one-time golf-partner.

Happy Gilmore (1996)
Another cult classic, Happy Gilmore is everyone's favourite golf movie and one of Adam Sandler's most successful roles. Sandler stars as Happy, an ice hockey player who just so happens to discover that he has the most powerful golf drive ever. However, after joining the PGA tour he soon discovers that his hockey player mentality doesn't endear him to the other golfers, and legendary hilarity ensues.
The Legend of Bagger Vance (2000)
Will Smith stars as the mysterious Bagger Vance, a Depression-era golf caddy who helps down-and-out golfer Rannulph Junah (Matt Damon) rediscover his love for the game after returning from the First World War. Directed by Robert Redford, this film certainly highlights the importance of having a good caddy. Charlize Theron and Jack Lemmon also star.

The Caddy (1953)
You don't get many comedy-musical golf films these days, which is probably why The Caddy was released way back in 1953. The film stars Jerry Lewis as Harvey Miller, the son of a famous golfer who gets nervous in front of crowds so becomes a caddie for his brother-in-law, Joe (played by Dean Martin). The duo form a comical pairing on the fairways, which sees them signed up by a talent agent as entertainers.